FEATURE ARTICLE
Shahid Afridi dominates the opposition at Delta Force Paintball
Switching up cricket pads for a camouflage combat suit and cricket bat for a semi-automatic paintball gun, cricketing legend and family man Shahid Afridi stopped by our Delta Force paintball centre in Southampton on Saturday 22nd July for a different type of one day battle against the opposition.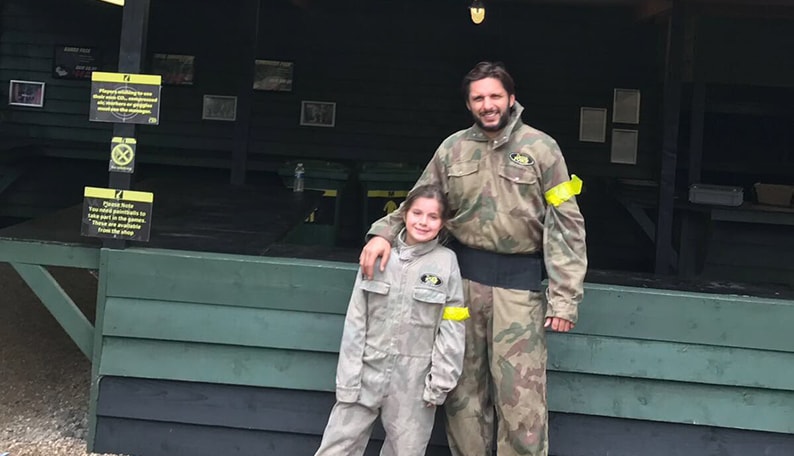 Greeted by our heavyweight amphibious military truck and Lynx aircraft located at the entrance to the centre, these centrepieces provided the perfect focal point for some memorable photos to mark the occasion and Afridi wasted no time taking a few snaps with his kids. His post on Instagram racked up 35,000 likes and was shared over 2 thousand times on Facebook!
Sporting a different shade of green, Afridi happily took the opportunity to wear our latest full army camouflage and Delta Force paintballing gear before getting stuck in and talking team tactics with the Yellow team. Having scored a staggering 342 sixes in One Day Internationals, a record which surely won't be broken for several years, Afridi confidently batted aside any challenges we span his way and him and his family soon became immersed in the action-packed day.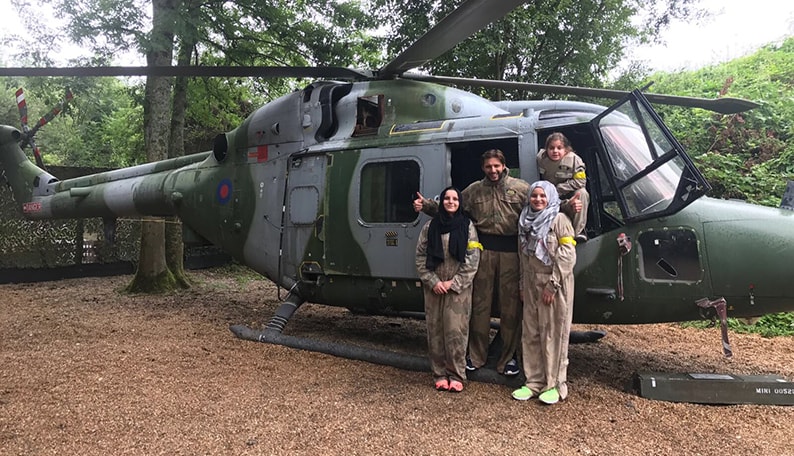 With seven varied game zones and life-sized features including a double-decker bus, Afridi put his skills to the test ducking and diving to avoid elimination. He certainly added a little boom to the battlefield before bowling over any opposition with an impressive display of tactics and fancy footwork.
After the day was done, it was smiles all round as Afridi and his team smashed it out of the field to win gold and claim victory over their opponents Despite retiring from international duties last year,Afridi still holds the record for the most player-of-the match awards and is the all time leading wicket taker in Twenty20 International Cricket. We hope that Boom Boom Afridi can now add paintballing legend to his list of accolades.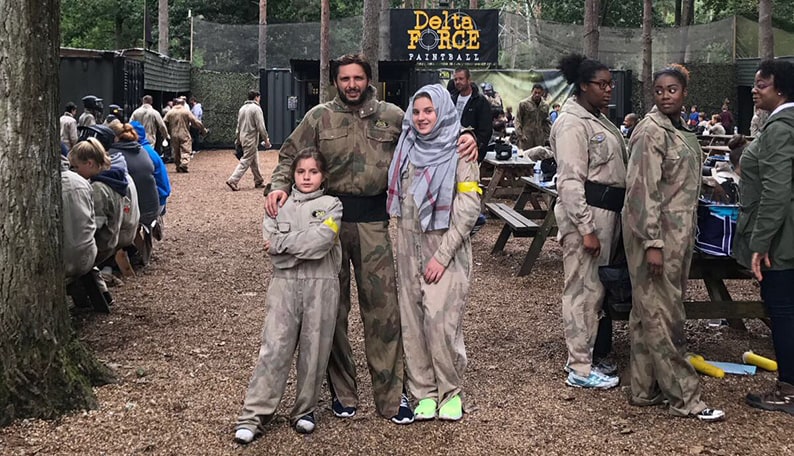 Delta Force is no stranger to hosting events for well-known sports people, movie stars, musicians and politicians – check out our gallery here. We provide all players with the VIP treatment when booking with Delta Force Paintball, no matter the occasion. Our event co-ordinators are on hand 24/7 on 0844 477 5115* to help provide guidance on arranging a memorable day out.