Paintball Celebrities

					WP_Post Object
(
    [ID] => 1552
    [post_author] => 114
    [post_date] => 2017-06-18 17:24:25
    [post_date_gmt] => 2017-06-18 16:24:25
    [post_content] => As the UK's premier provider of paintball games, we get to meet a fair few celebrities – and a few fair ones too (check-out the pictures of supermodel Elle MacPherson in our gallery below). But at Delta Force we make it our mission to extend the 'celebrity-treatment' to all our valued guests who attend our paintball centres across the UK. We appreciate that you have a choice, and we are very grateful when you make the sound choice to play paintball with Delta Force!


Over the years we have hosted a variety of paintball events for a large number of celebrities, including sporting icons, tv and movie stars, musicians and politicians. Most recently we have been fortunate to run paintball events for 2009 Formula One World Champion Jenson Button, 2008 Formula One World World Champion Lewis Hamilton, Wayne Rooney and the boys from Manchester United, John Terry and his fellow players at Chelsea FC, cast members from TV programs such as EastEnders and Hollyoaks, and even dear old Boris Johnson (and what a great sport he was too). Boris even wrote an article in The Telegraph about his day out paintballing in South West London with his son. Boris was kind enough to give us this testimonial in his article:

"The paintball company I have just used is called Delta Force, and it not only employs 1,000 people already, with 24 sites across the UK. It is now expanding into New Zealand and Australia. It is one of the biggest paintball firms in Europe, and according to Alex and Russell, two paintball marshals, it has just had its best year ever in the UK market."


We have also done quite a line in royalty over the years having hosted various paintball events for two crown princes, four other princes, and one deposed monarch and his queen. In fact, the first, second and sixth in line to the throne of a major European nation have all played paintball with Delta Force (number 2 actually came to us every year for 3 years in a row). Check out the link below:

Prince William Paintball Party

Delta Force remains the celebrity's paintball provider of choice when it comes to enjoying a day out whether it's for a birthday celebration, teambuilding exercise with colleagues or just a fun day out with friends and family members. We regularly maintain a high level of cusomter service and safety standards for all our guests, and that's why we often see familiar faces from the TV and sporting arena down at our paintball centres in the UK. During your own event with us you never know who you may bump into out on the paintball battlefield! We often post pictures and videos on our Facebook page - so be sure to check them out to stay up to date with the latest goss. Here are some snapshots from our latest celebrity gallery (please note 'guests' not 'endorsees'):




















































































































































































Please note: The fact of a celebrity visit does not imply endorsement or any other association – this specifically applies to our clients Chelsea Football Club, Frank Lampard, Didier Drogba and John Terry.





We look forward to welcoming you at one of our paintball centres for your next paintball event. Book your day out now by visiting the paintball booking page or calling our events team 24 hours a day, 7 days a week on [current_phone_number]*.






    [post_title] => Paintball Celebrities
    [post_excerpt] => 
    [post_status] => publish
    [comment_status] => closed
    [ping_status] => closed
    [post_password] => 
    [post_name] => celebrity-paintball-players
    [to_ping] => 
    [pinged] => 
    [post_modified] => 2018-09-07 10:28:22
    [post_modified_gmt] => 2018-09-07 09:28:22
    [post_content_filtered] => 
    [post_parent] => 0
    [guid] => https://www.paintballgames.co.uk/?page_id=1552
    [menu_order] => 0
    [post_type] => page
    [post_mime_type] => 
    [comment_count] => 0
    [filter] => raw
)
					
As the UK's premier provider of paintball games, we get to meet a fair few celebrities – and a few fair ones too (check-out the pictures of supermodel Elle MacPherson in our gallery below). But at Delta Force we make it our mission to extend the 'celebrity-treatment' to all our valued guests who attend our paintball centres across the UK. We appreciate that you have a choice, and we are very grateful when you make the sound choice to play paintball with Delta Force!
Over the years we have hosted a variety of paintball events for a large number of celebrities, including sporting icons, tv and movie stars, musicians and politicians. Most recently we have been fortunate to run paintball events for 2009 Formula One World Champion Jenson Button, 2008 Formula One World World Champion Lewis Hamilton, Wayne Rooney and the boys from Manchester United, John Terry and his fellow players at Chelsea FC, cast members from TV programs such as EastEnders and Hollyoaks, and even dear old Boris Johnson (and what a great sport he was too). Boris even wrote an article in The Telegraph about his day out paintballing in South West London with his son. Boris was kind enough to give us this testimonial in his article:
"The paintball company I have just used is called Delta Force, and it not only employs 1,000 people already, with 24 sites across the UK. It is now expanding into New Zealand and Australia. It is one of the biggest paintball firms in Europe, and according to Alex and Russell, two paintball marshals, it has just had its best year ever in the UK market."
We have also done quite a line in royalty over the years having hosted various paintball events for two crown princes, four other princes, and one deposed monarch and his queen. In fact, the first, second and sixth in line to the throne of a major European nation have all played paintball with Delta Force (number 2 actually came to us every year for 3 years in a row). Check out the link below:
Prince William Paintball Party
Delta Force remains the celebrity's paintball provider of choice when it comes to enjoying a day out whether it's for a birthday celebration, teambuilding exercise with colleagues or just a fun day out with friends and family members. We regularly maintain a high level of cusomter service and safety standards for all our guests, and that's why we often see familiar faces from the TV and sporting arena down at our paintball centres in the UK. During your own event with us you never know who you may bump into out on the paintball battlefield! We often post pictures and videos on our Facebook page - so be sure to check them out to stay up to date with the latest goss. Here are some snapshots from our latest celebrity gallery (please note 'guests' not 'endorsees'):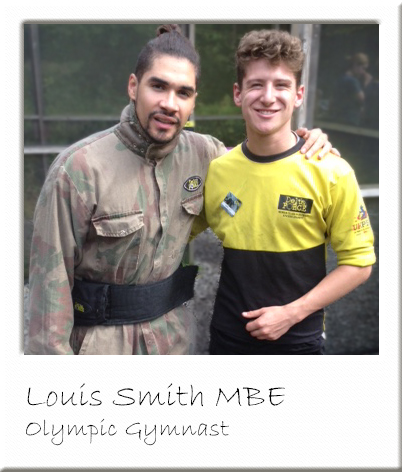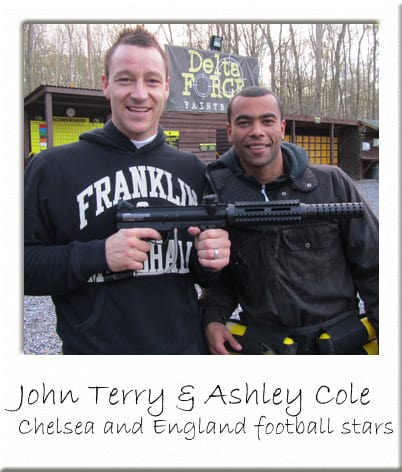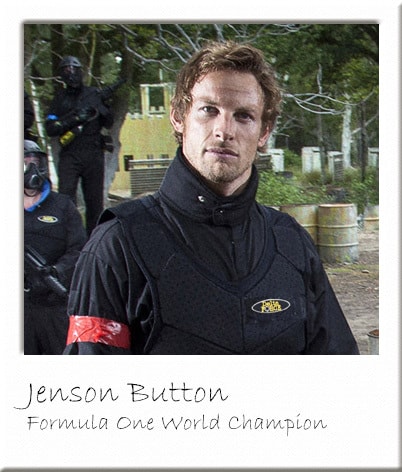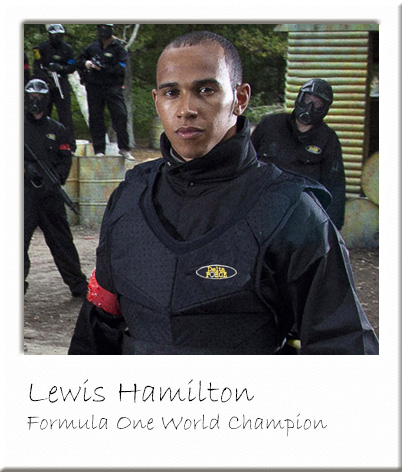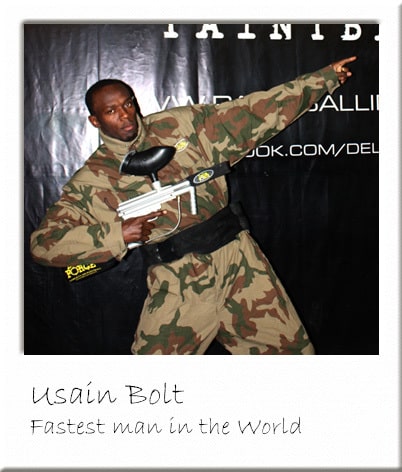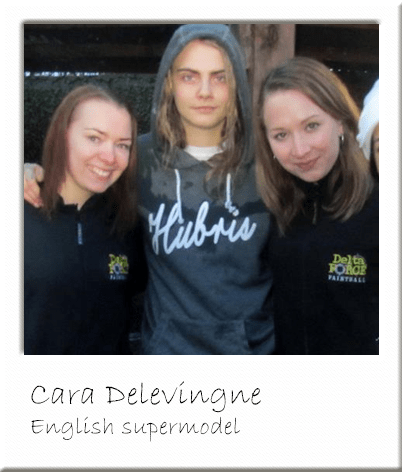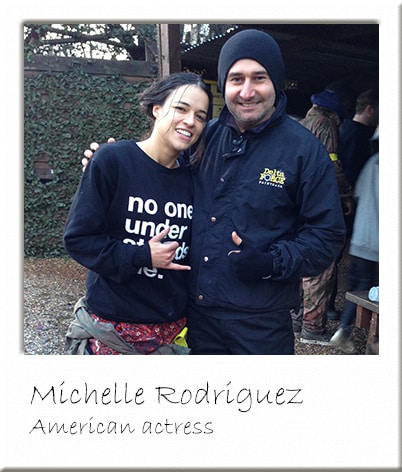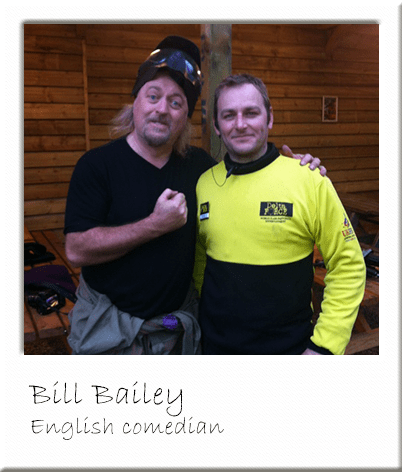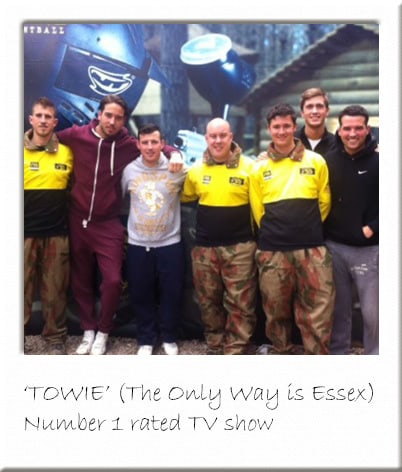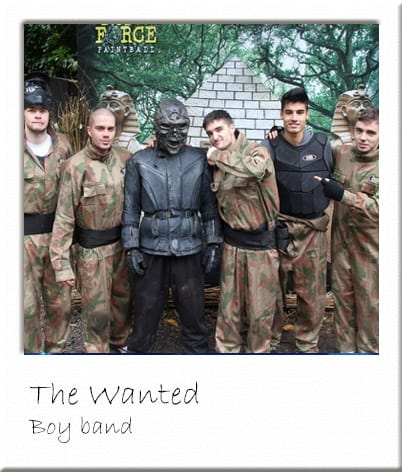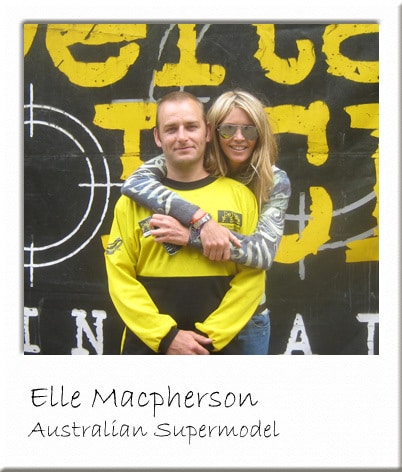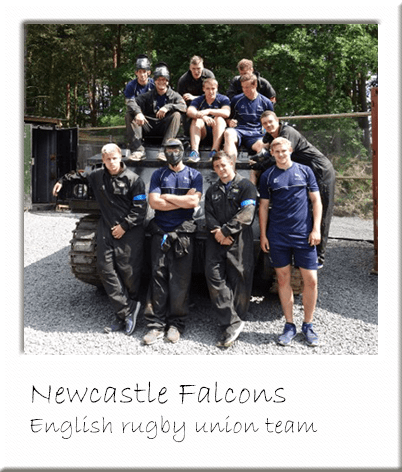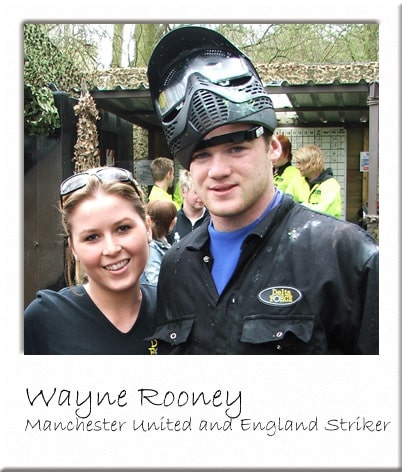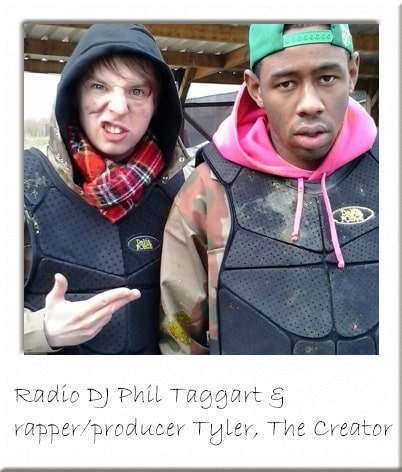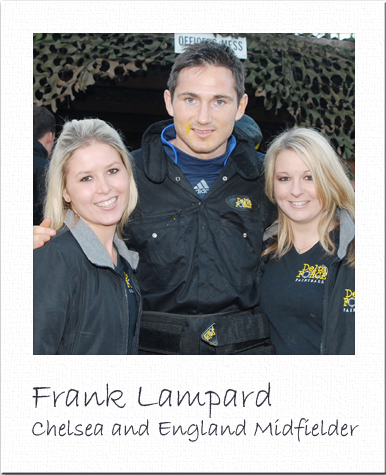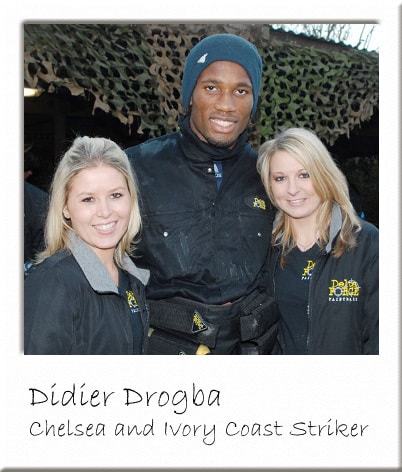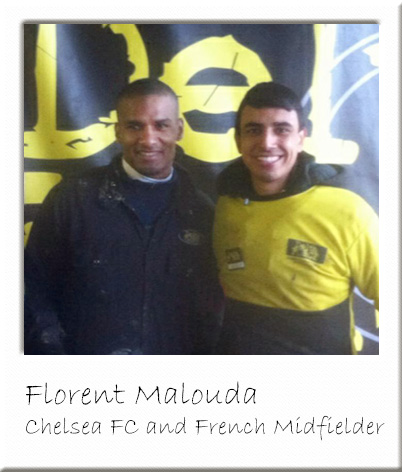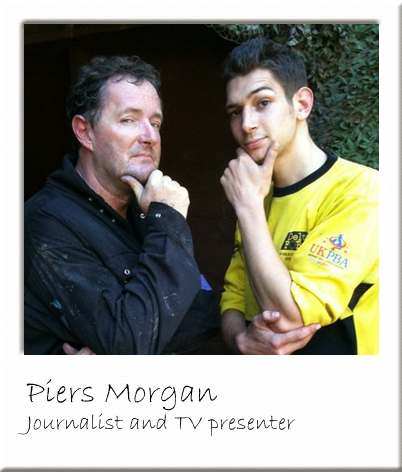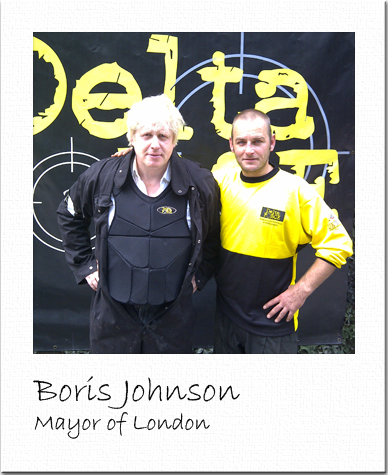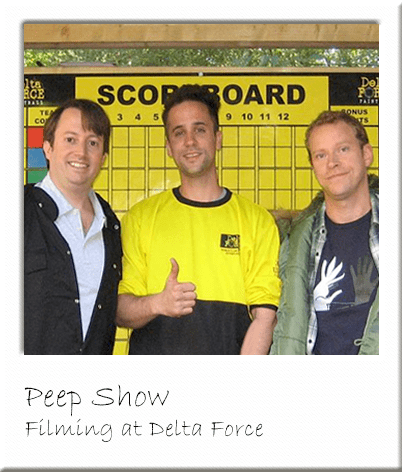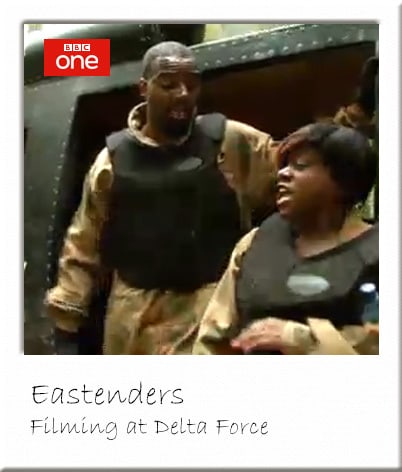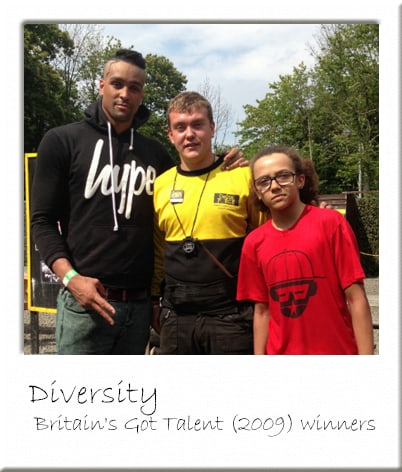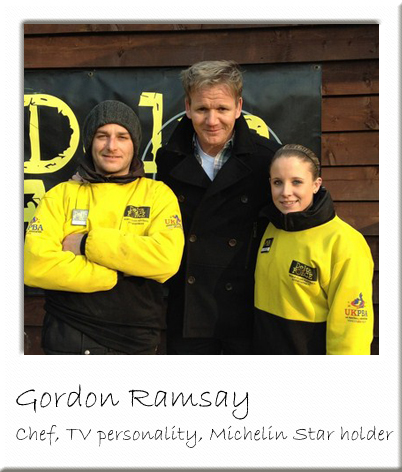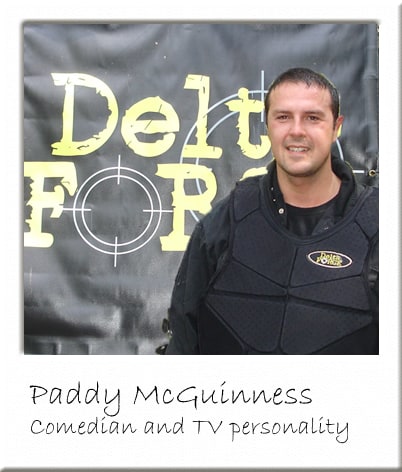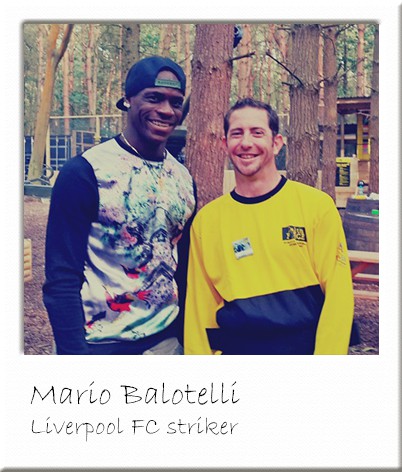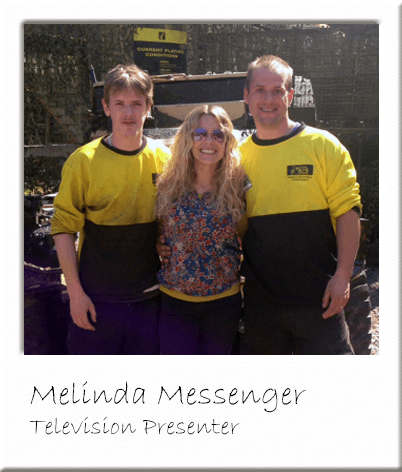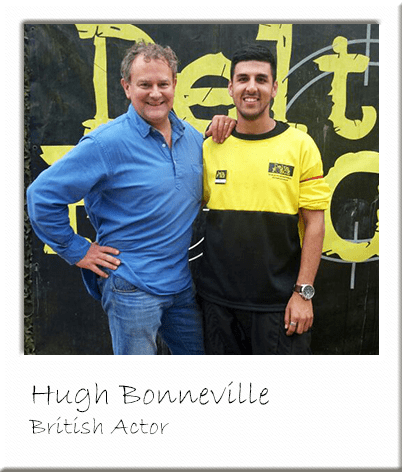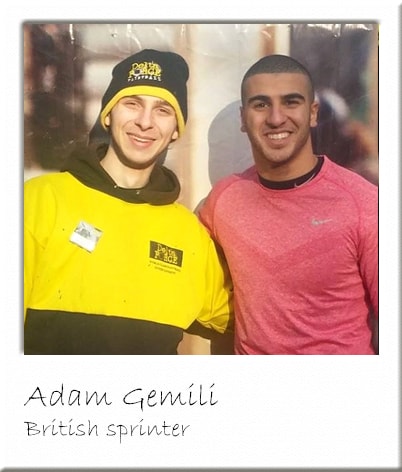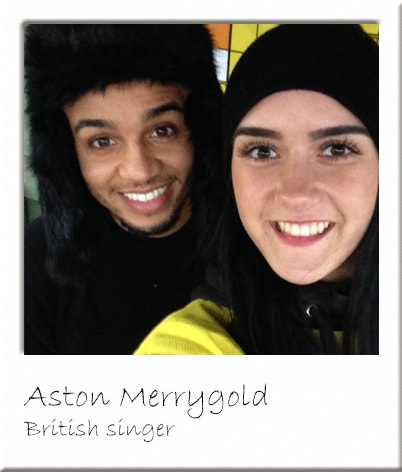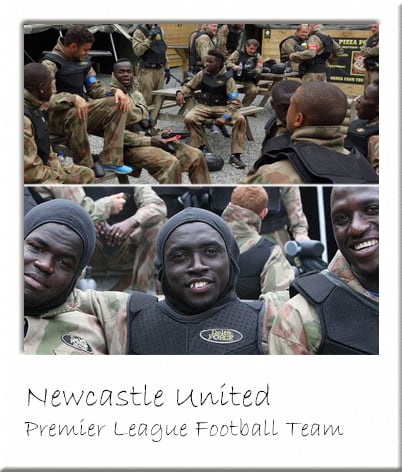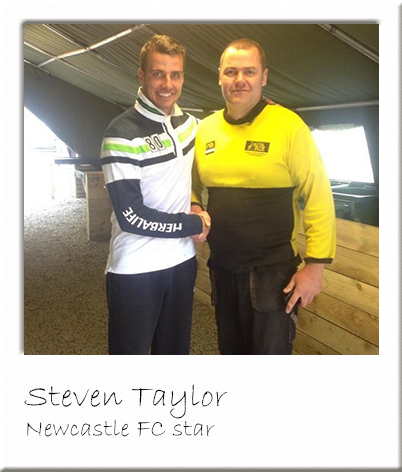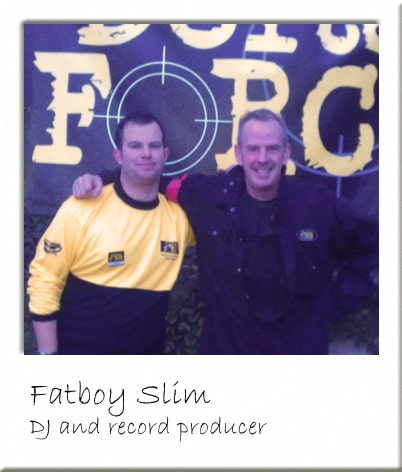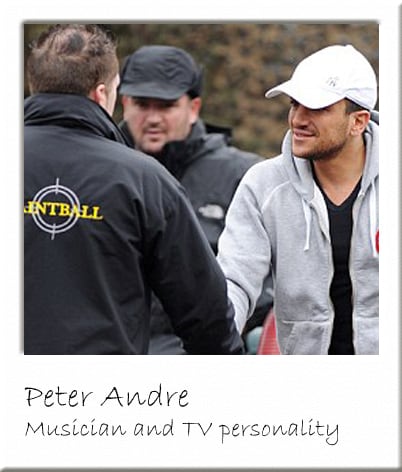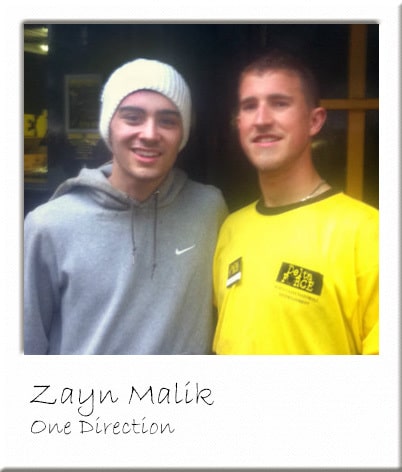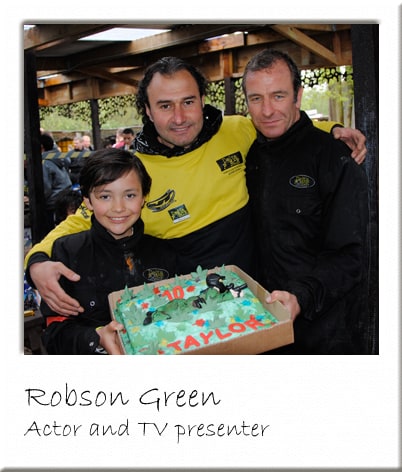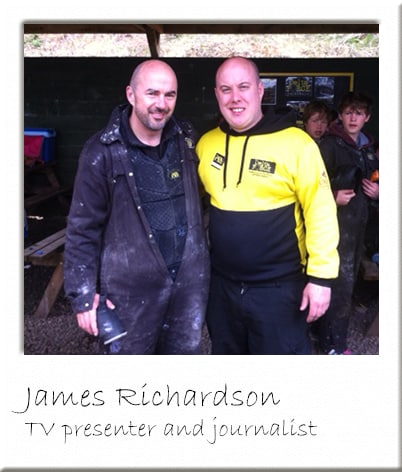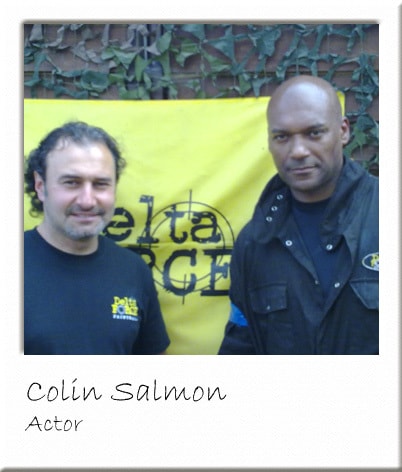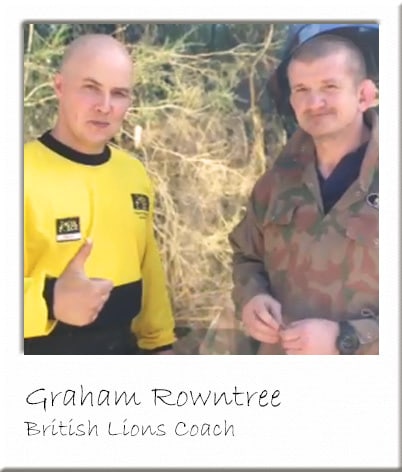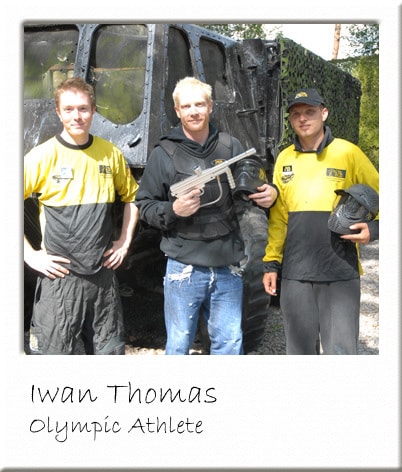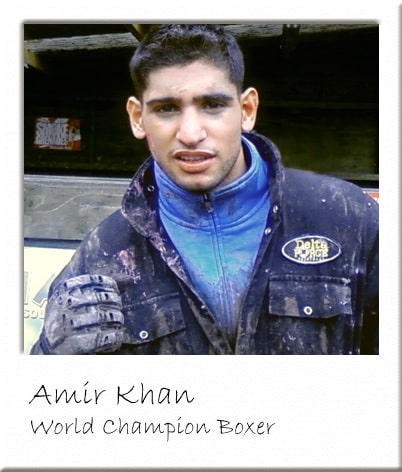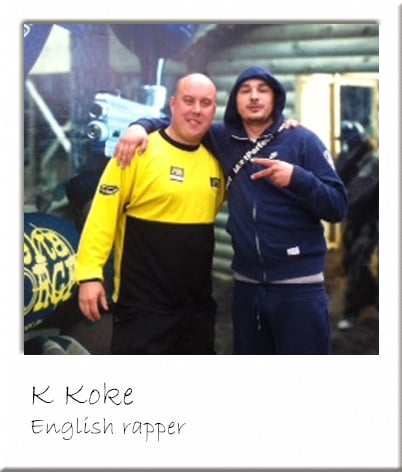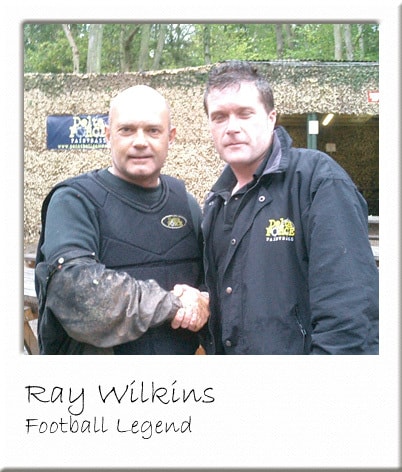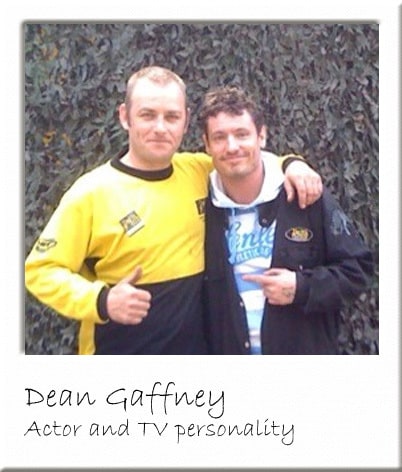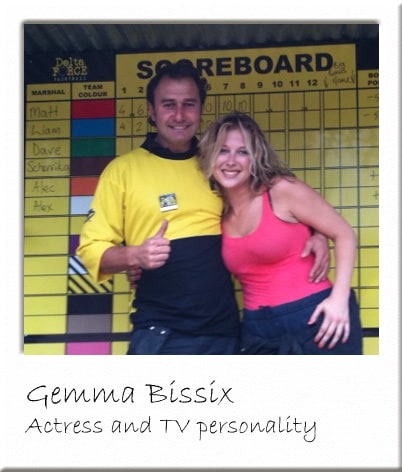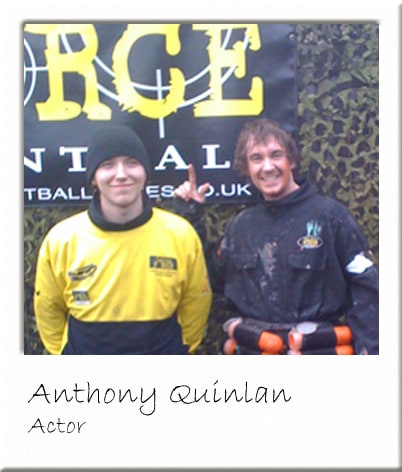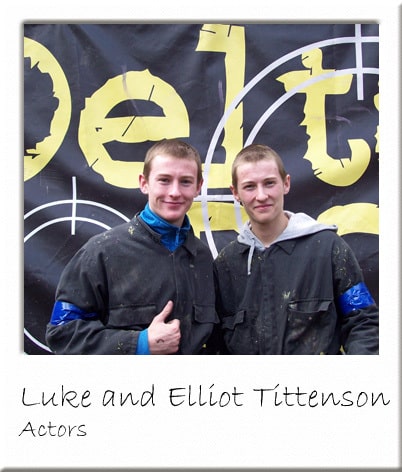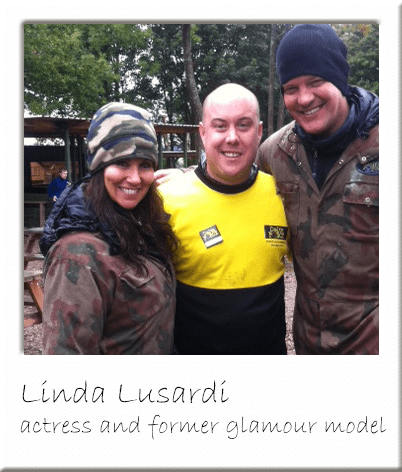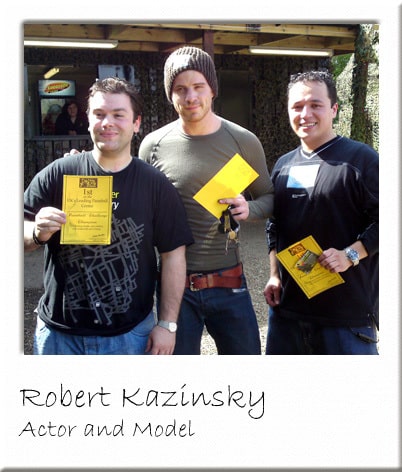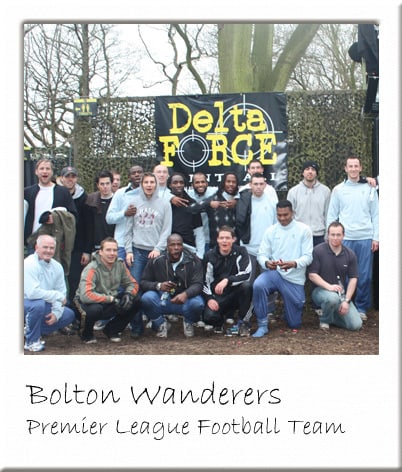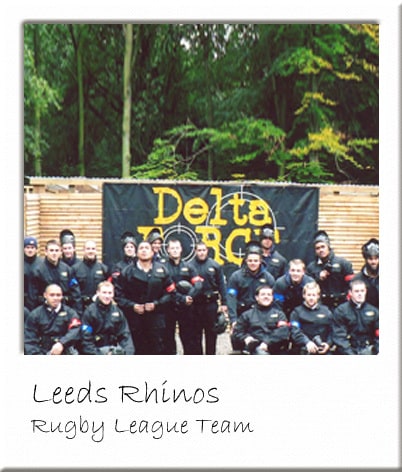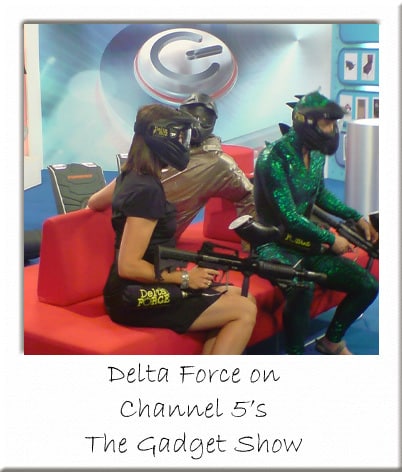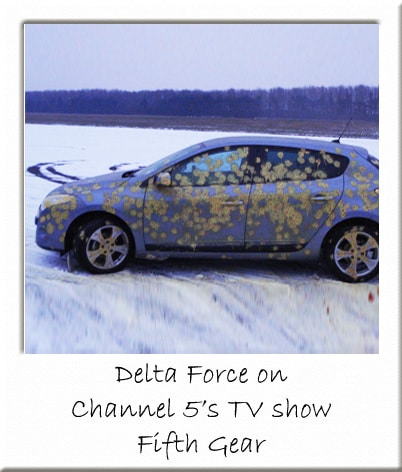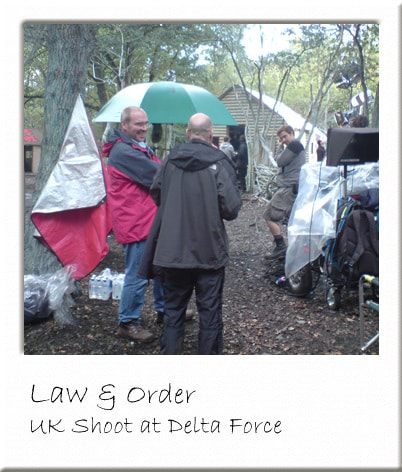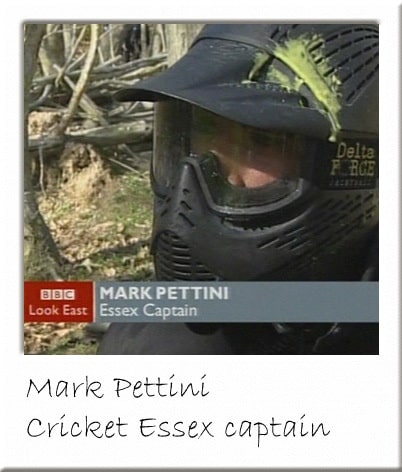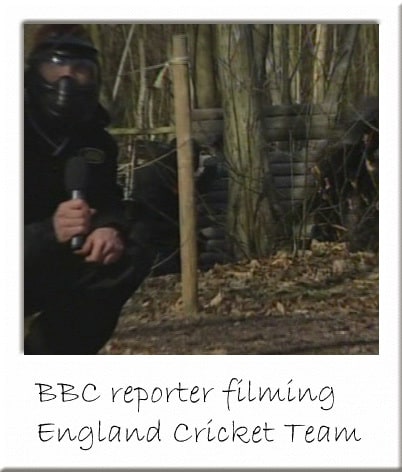 Please note: The fact of a celebrity visit does not imply endorsement or any other association – this specifically applies to our clients Chelsea Football Club, Frank Lampard, Didier Drogba and John Terry.
We look forward to welcoming you at one of our paintball centres for your next paintball event. Book your day out now by visiting the paintball booking page or calling our events team 24 hours a day, 7 days a week on 0203 869 9135*.