FEATURE ARTICLE
TOWIE cast shoot it up at Delta Force Paintball North West London
On Thursday 18th April cast members from the ITV BAFTA award winning show The Only Way is Essex enjoyed a day of paintball at the Delta Force North West London paintball centre.
The boys had exclusive access for an afternoon of paintball and bonded amongst our movie-set quality paintball game zones. Ricky Rayment, Little Chris, and Danny Osbourne were part of the contingency who attended the North London paintball centre and all had a brilliant time out after a session of filming. The boys let their perfectly groomed hair down and armed themselves with M16s replica paintball guns and paint and smoke grenades.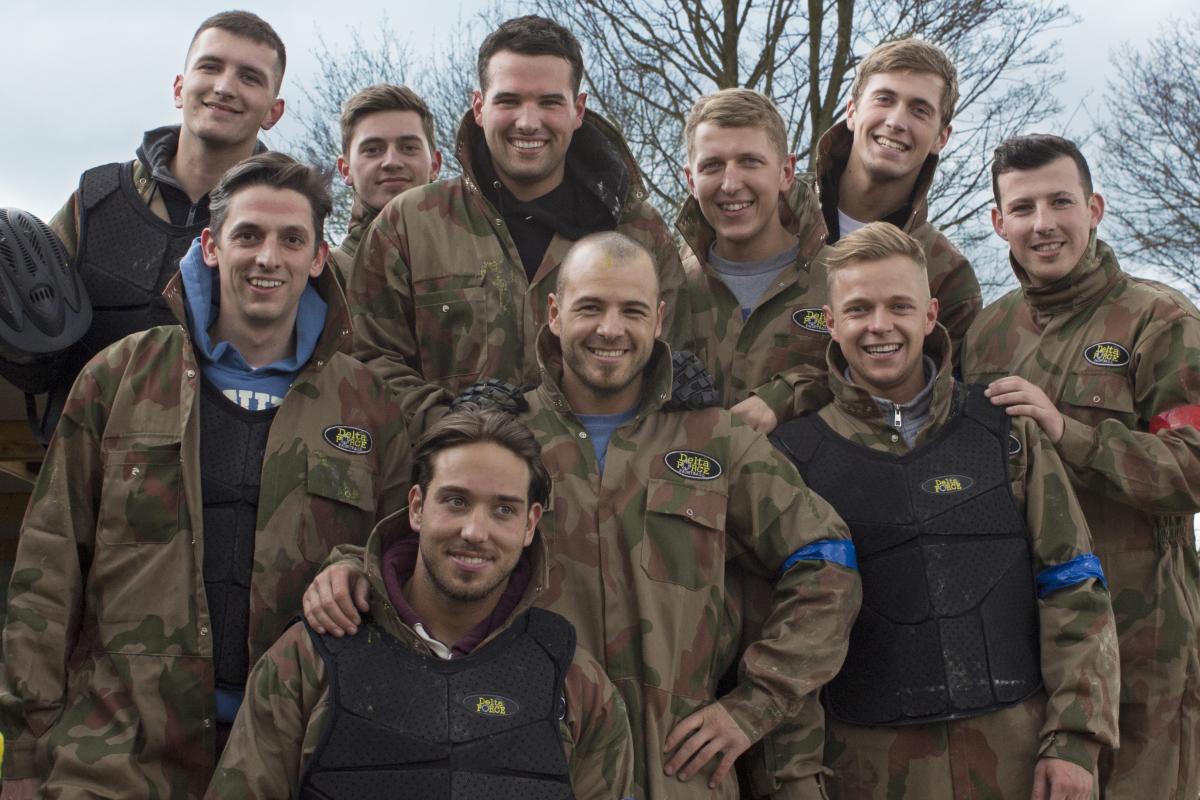 A favourite paintball map was the Black Hawk Down game zone, and the paintballs were flying as Ricky was blasted by friendly fire from his own teammates. Revenge was sweet for him in the end as he used the cover of a Delta Force Paintball riot shield to secure the helicopter and win the game. Watch their video testimonial of their day of paintball team bonding at Delta Force here:
The TOWIE crew have thrown down a challenge to the Made in Chelsea cast for a celebrity paintball tournament, and we look forward to pitting players like Ollie Locke against the now seasoned lads from Essex! Who knows maybe Geordie Shore and The Valleys can also give them a run for their money on the game field. Delta Force Paintball is no stranger to celebrity visitors as we are frequently chosen as the paintball provider of choice for TV film sets and celebrity paintball parties. Perhaps soon to be wed Joey Essex and Sam Faiers will bring the rest of the TOWIE cast back down to Delta Force for a joint stag and hen paintball party in the near future. The TOWIE crew had such a great time paintballing at Delta Force that they have vowed to return regardless, including the girls! Visit the Delta Force Paintball facebook page for more pictures and video footage of the TOWIE paintball experience!