FEATURE ARTICLE
The Terminator spotted at Delta Force Paintball
The Delta Force Paintball's Terminator is coming to a forest near you! Armed with two M16 replica paintball guns this maniac is out to get you at any one of 35 Delta Force centres in the UK. He may appear at any time during the day; if he does, and he spots you, he'll raise his two paintball guns and point them in your direction. If you are game enough to duel with him, all you need to do is open fire in his direction. Be warned - he will shoot back. However, If he deems you to have fought well, he will surrender one of his paintball guns to you for you to use for the remainder of the game. The perfect scenario for celebrating birthdays, corporate, team building events or even stag and hen parties. Ps – with the Terminator it isn't 'one-shot-one-kill' for as you may remember – he's unstoppable!
It may be a gamble, but it's the only way to get your hands on one of his awesome machine guns.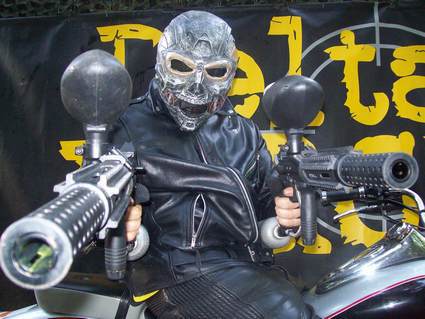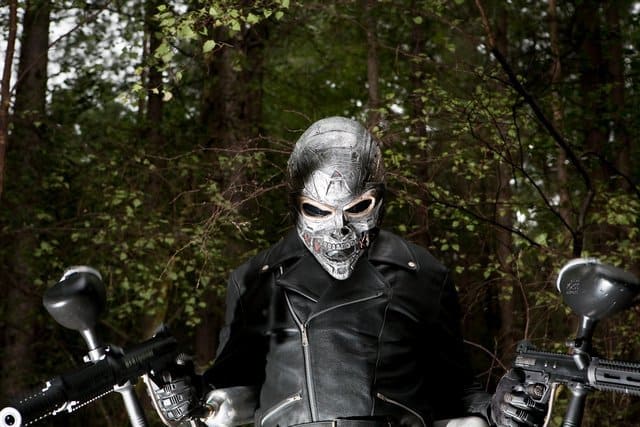 We look forward to welcoming you at one of our paintball centres for your next paintballing event. Book your day out now by visiting the paintball booking page or calling our events team 24 hours a day, 7 days a week on [current_phone_number].