FEATURE ARTICLE
Paintball guns – Powerball Inferno versus Tippmann 98
Paintball Guns
Both of these paintball guns have been around for a long time, and while not an obvious choice for many tourney players both have proved to be very popular with paintball site operators.  Over the years each gun has been substantially modified and improved, the product being honed and refined to suit the needs of even the most demanding site operator.   Here is a summary of the benefits of each gun (for a UK operator) :
Powerball Inferno
1. Manufactured in the UK
2. Readily available spares in the UK
3. Price not subject to currency fluctuations
4. Very gas efficient - though not an issue for a site running on air
5. Extremely durable with low spares requirement
6. Ease of maintenance/access to internal parts
7. Meet the people that actually make it - ability to have own design modifications manufactured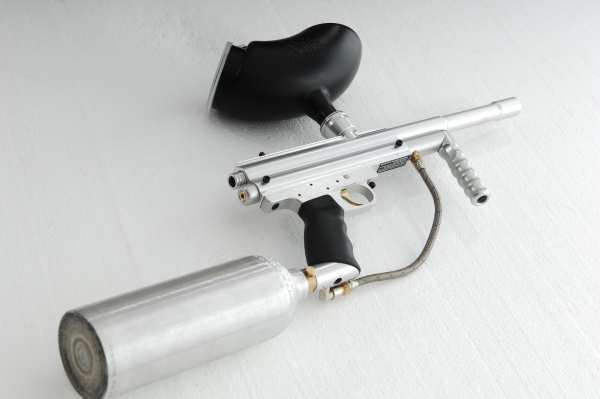 Tippmann 98
1. Stunning looks, very popular with customers
2. Ability to 'shoot through' any barrel blockage, reducing marshal time out in the field
3. Not fussy over paint type/quality
4. Warranty on some parts
5. Excellent factory back up/sales support
6. Much improved quality/design in recent years
7. Big brand image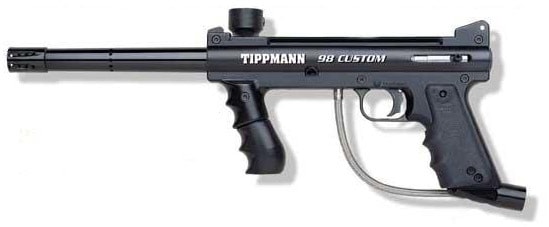 If you asked ten site operators which gun they prefer, you would probably get a 50/50 split, each stating reasons from the above list. Bear in mind the price of each model is very similar at current exchange rates, so its not as easy as picking the cheapest of the two. If you bought either of these to equip a site you wouldn't go far wrong - its down to what you think is most important. Its certainly a tough call!