FEATURE ARTICLE
Paintballing Pavarotti at Delta Force Brisbane!
This is no April Fool's gag – this brave tenor really did take on a barrage of paintballs to pretty much every part of his body on the battlefield of the Black Hawk Down game zone at Delta Force Paintball Brisbane, with some hits proving to be 'below the belt'!
A regular featurette for the Australian radio show Nova FM, this is the latest edition of Extreme Karaoke – with previous challenges including 'Mousetrap Minefield' and 'Sumo Slam', you get a good idea of the theme behind it!
Having to sing Pavarotti's Nessun Dorma is probably a difficult enough task as it, let alone with the experienced Delta Force Paintball staff using highly accurate upgrade paintball guns to give Fraser from Daisy Hill a more colourful, fresher look! Thankfully, even as the Nova FM crew had a good laugh, the highly protective gear meant he was in safe hands.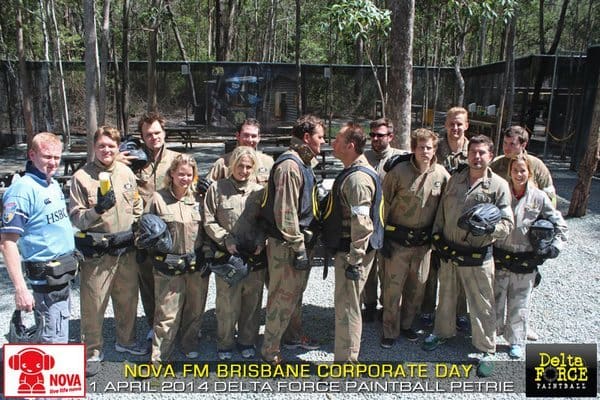 After filming this hilarious clip, the Nova FM team went on to compete in a short corporate event, comprising of well-known morning presenters Ash, Kip and Luttsy, the film crew and the marketing team. Once kitted up, the guys and girls spent several hours of team building battle exercises, experiencing the awesome facilities that are on offer here including the aforementioned Black Hawk Down, a movie-set all in its own right. Operation Assassinate The President in particular left the crew in stitches as Ash, as team captain of his team, the Voodoo's Vigilantes, started and finished the mission with a huge target literally on his back. Clearly the Delta Force Paintball experience had an effect on him, as he'd later comment "Wow this place is amazing, best paintballing I've been to."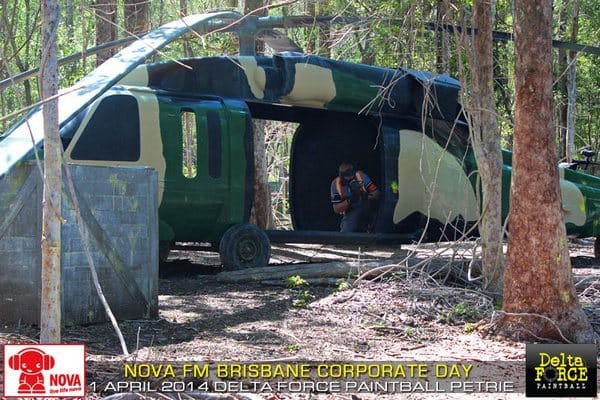 The next day saw the Nova FM girls, Mandy, Abby and Ange discuss the appeal of paintballing to girls as well as guys on air during the morning show, which is fantastic as this sport is the right fit for everyone, regardless of ability or gender. So get involved today – contact our booking team on 0844 477 5115*to discover the ultimate paintball rush.