FEATURE ARTICLE
Paintball 101: Camouflage
Since the Delta Force blog started back in 2009, our paintball experts at Delta Force HQ have been dedicated to bringing our readers the latest in all things paintball. Our Paintball 101 series has been extremely well received among our regular readers which in the past has covered Stealth in Paintball, Paintball Tactics and Paintball Tips to name a few. This week we're continuing the Paintball 101 series by taking a closer look at camouflage and how it can improve your paintball game. By learning to blend in with your surroundings you can seriously decrease the chance that an enemy will see you in most paintball game zones. However, camouflaging yourself is only useful up to a certain point as once you've been seen or you start firing your paintball marker it becomes useless. In order to camouflage yourself against your surroundings properly, there are a few variables that you have to bear in mind at all times.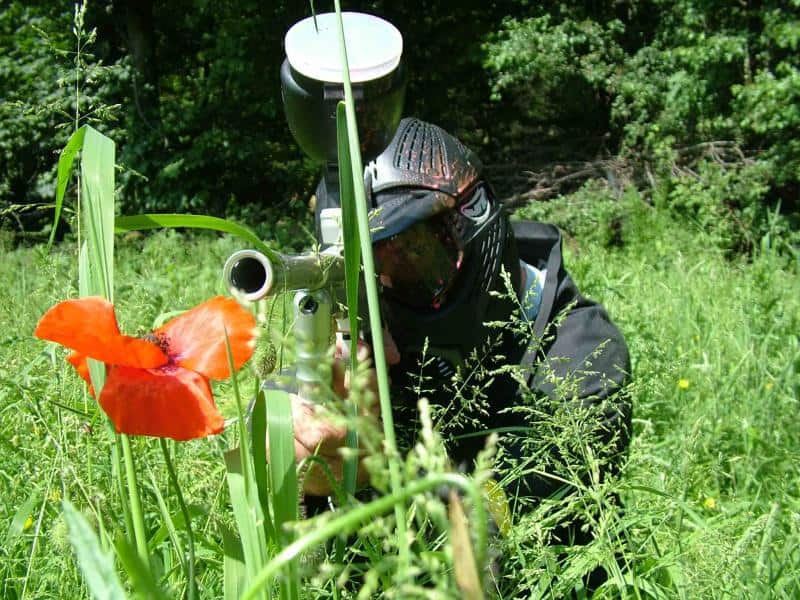 Shape
The human eye quickly picks up on straight lines, sharp corners and flat surfaces and identifies them to be out of place in a natural environment, so it's sometimes best to stay away from man-made defensive structures. However, the human form is even more noticeable and out of place among the foliage than some man-made shapes. In order to camouflage yourself more effectively, it's best to change your body position into one that a human rarely takes. There are a many positions you can take that make you less noticeable, for example if you sit, squat, crouch or 'go prone' you will be a lot less noticeable.
Colour
Delta Force Paintball provides full-length black combat suits as standard which really help you blend in on some game zones but can also make you stick out like a sore thumb on others. Most Delta Force centres allow customers to wear their own combat clothing for the day, which is at the centre manager's discretion, if you wanted to bring your own camouflage gear but some of our regular customers find that our combat suits do the job just as well.
Movement
How you move is possibly the most important element to consider when attempting to camouflage yourself. Movement is the first thing the human eye picks up on when trying to detect something hidden so it's important to know when to stay still and to avoid sudden movements. Even a player who is not wearing clothing that blends in with their surroundings can remain unseen if they stay still. If you need to move be sure to move slowly and smoothly while maintaining a small profile.
Shadow
While sticking to the natural shadows of the environment will make you harder to see, it's important to consider where you place your shadow as it can give you away. Although keeping track of where you cast your shadow is arguably less important than the other variables, there will be times where your shadow will give away your position. Keeping track of your shadow is very hard to master so it's probably best to master the other elements of camouflage first beforehand.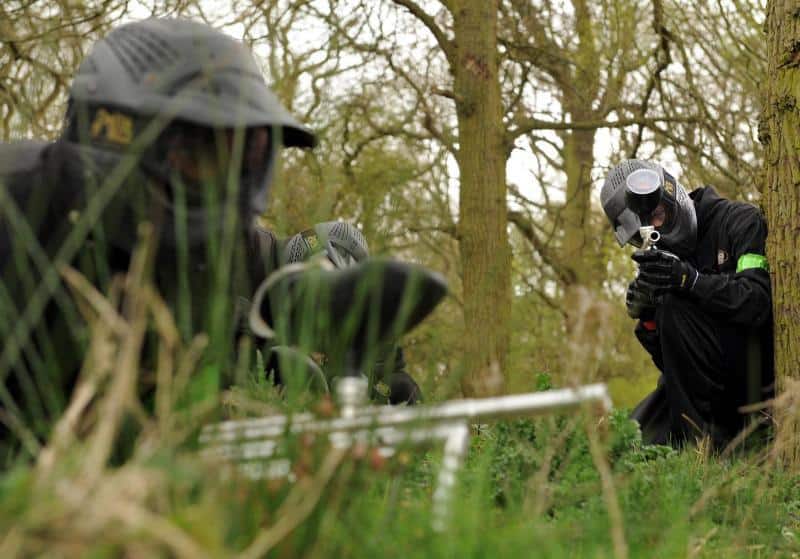 very paintballer approaches the game at a different pace and learning to blend in with your surroundings may not be completely necessary but it can sometimes give you the upper hand against your opponents. If you're looking for more resources that can help improve your paintball skills then please take a look at our articles on paintball training exercises and Paintball DO's & DON'Ts.