FEATURE ARTICLE
Chorley: Paddy McGuinness celebrates his birthday at Delta Force
Delta Force Paintball has never been a stranger to celebrity visitors. In our twenty five years of operation we have had many famous faces grace our paintball centres; from famous sports personalities such as Formula One champions Lewis Hamilton and Jensen Button, legendary musicians like Brian May from Queen and sexy supermodels like Elle MacPherson.
Recently, paintball at Delta Force has been a popular activity for some of the UK's most famous comedians, such as the great cynic Jack Dee and the mayor of London, Boris Johnson (see what we did there?) Last weekend, Paddy McGuinness celebrated his birthday with his family and friends at the Delta Force Paintball centre in Chorley in fine style and here's what he had to say about his experience:
Our marshals highlight of the day was seeing Paddy bravely take on the Terminator in a firefight, he hasn't been the same since! Paddy McGuinness began his comedy career starring in two episodes of "That Peter Kay Thing" before starring in the immensely popular "Peter Kay's Phoenix Nights" and it's subsequent spin-off series "Max and Paddy's Road to Nowhere". Since then, Paddy has toured the UK on a sold-out stand up comedy tour and presented all manner of successful television shows.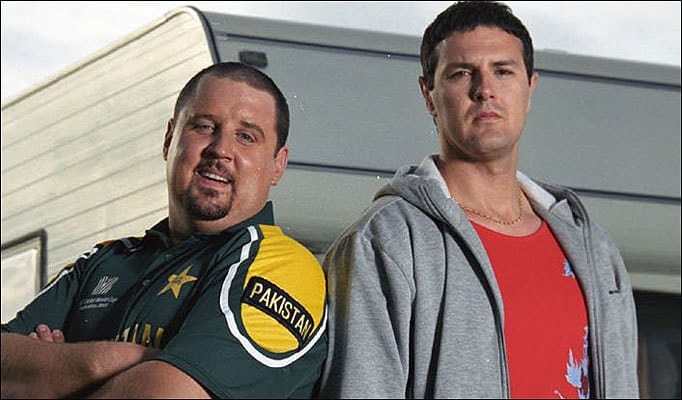 From everyone at Delta Force Paintball, we would like to wish Paddy a belated happy birthday and thank him and his friends for choosing to play paintball with us. We would also like to wish Paddy all the best for the future and we hope he comes back soon.