FEATURE ARTICLE
New paintball centre opening in Kent!
Situated just off the M25 at Junction 5 lies a town nestled between rolling hills and woodlands. Steeped deep in history with settlers such as the Romans and Vikings, Westerham has a new visitor to add to its guestbook - Delta Force Paintball! With over 20 years experience in the business and a player count of over 4 million people, Delta Force has done it again. The newly constructed paintball centre in Kent draws on epic scenes from history to create one of the most advanced locations in paintballing known to man, and the fast approaching opening date of 15th December 2012 is set to be a landmark to join to the greats!
Redefining the sport of paintball, Delta Force has taken their new venue to the next level. Allowing players as young as 8 years old to enjoy an age old competition of strategy, accuracy and agility, the centre has already made its mark on the sport. Not only is every player equipped with state of the art safety equipment, the grounds itself are breathtaking. Military vehicles, Pyramids, World War II bunkers and London Buses fill the playing fields. With over 7 fully interactive game zones to battle through, the venue can allow a theme park sized crowd through its gates.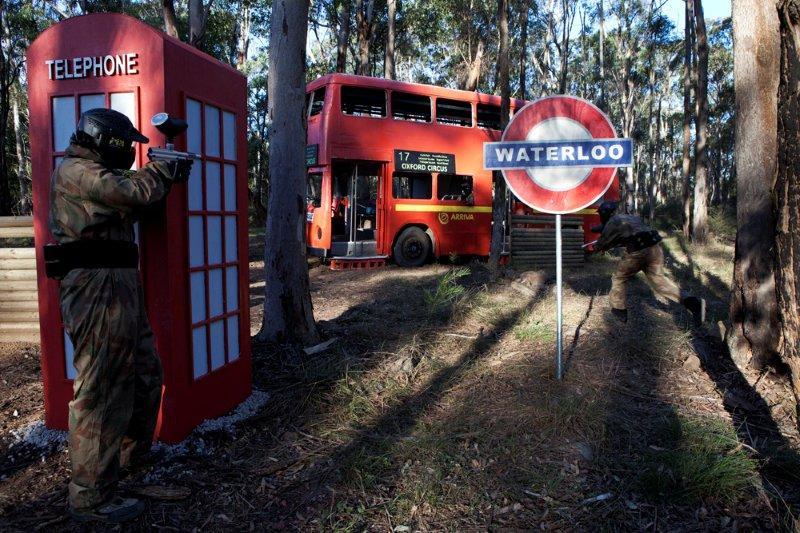 With staff that any industry would treasure, the Kent paintball centre is home to a collection of fully trained marshals. Whether you're looking for some technical information on the paintball guns we have on offer, a bit of advice on strategy or even just a cup of tea on a cold day, every staff member is fully equipped to handle any situation and do so with a smile, even the dedicated booking office staff are friendly and very knowledgeable on all things paintball.
Whether you're fighting off cowboys in the Wild West Saloon or trying to save the world from a zombie apocalypse in the Haunted Graveyard, the new Kent paintball centre is the hotspot for an out of this world fantasy experience for young and old. So what are you waiting for? Give our booking office a call on 0844 477 5050 and arrange your paintball adventure now!