FEATURE ARTICLE
Delta Force Paintball Plymouth: Perfect for Birthday Parties!
Delta Force Paintball Plymouth makes a fantastic day out for the whole family! Our centre has a brilliant range of exciting game zones, decked out with Hollywood-style props, as well as first-class facilities at basecamp. The Delta Force Team is 100% dedicated to ensuring your day with us is as enjoyable as possible.
Set in beautiful mixed woodland, the Plymouth Paintball Centre has three thrilling game scenarios for players to re-enact with their friends, including: 'Chemical Alley' where you'll need to take control of a heavily guarded fuel depot; 'Castle Wallenberg' which involves attacking the enemy who are occupying a huge two-storey wooden fortress, and 'Viet Cong Village' where you'll need to lead your team down the Ho ChiMinh trail and face the local, hostile, villagers.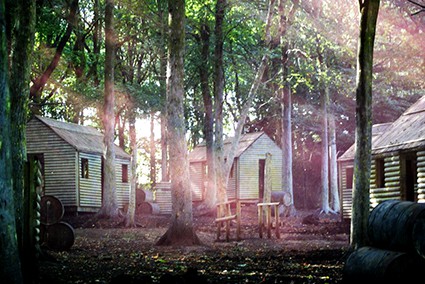 But they're not the only threat that lurks in the woods… You'll also have to be wary of the Delta Force Terminator! The rogue cybernetic assassin can appear in any game at any time, without warning, looking for a worthy opponent to fight. If he decides he wants to fight you, he'll raise his lethal BT4 combat semi-automatic paintball markers and point them in your direction. If you're feeling brave and want to accept his challenge, all you need to do is open fire and take him on one-to-one! Should you be deemed a worth foe, the Terminator will surrender one of his paintball markers for you to use for the remainder of the game. It's the only way you can get your hands on one of his awesome guns – so make sure you keep an eye out for the Delta Force Terminator!
The centre also offers its customers first-class facilities at basecamp, including open and covered picnic areas with lots of seating, proper flushing WCs (using mains water) and secure lockers to store your valuables (for a small fee). Hot pizza lunches can also be organised for your group when they are ordered in advance (at the time of booking) or on the day itself (before 11am).
Children's paintball birthday parties are a big hit at Delta Force Paintball Plymouth too! After all, where else can you dart about in the woods, hiding from your friends and shooting paintballs at the enemy?! Our expert team have run thousands of successful birthday parties, ensuring your day with us, goes without a hitch. We can also arrange for birthday cake (BYO) to be served, making your day feel ultra-special.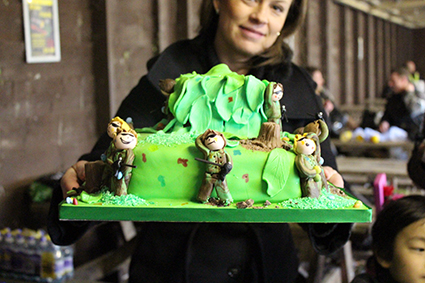 To request more information about Delta Force Paintball Plymouth or to arrange your paintball event with us, call the bookings team on 0844 477 5115*