FEATURE ARTICLE
Delta Force Paintball comes to Tunbridge Wells!
That's right! Delta Force Paintball is pleased to announce the imminent arrival of our newest paintballing centre, just four miles from the historic town of Royal Tunbridge Wells!
Set to open its gates in mid-February, the Delta Force Tunbridge Wells Paintball Centre sits conveniently off the A21 on Dundale Road - perfect for paintball players in West Kent and the surrounding areas.
Located in 30 acres of stunning woodland, Tunbridge Wells Paintball becomes Delta Force's fourth addition to the Kent countryside, along with our popular sites in Westerham, Sittingbourne and Orpington.
The centre will be home to five epic Hollywood-inspired movie set game zones, including Counter Strike, Speedball Arena and the ever popular Zombies' Crypt - where players must battle their way past ghastly graveyards and terrifying tombstones in order to defeat the enemy.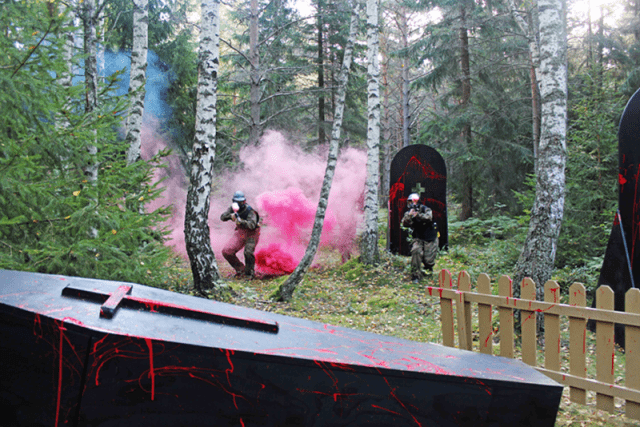 As is standard with all Delta Force Paintball centres, the site comes complete with a fully stocked basecamp shop, secure lockers and fully flushing toilets. Want lunch? No problem! If you order before 11am, our friendly paintball marshals can arrange for piping hot pizzas to be delivered straight to basecamp for as little as £4.99 per person.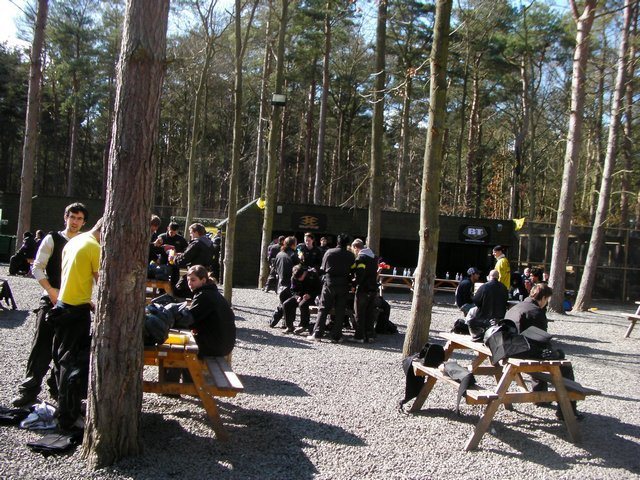 Book with us 24/7!
Do you want to be one of the first people to experience Kent's newest, state-of-the-art paintball centre? Simply pick up the phone and give us a call on 0844 477 5115* today! Our lines are open 24/7. Alternatively you can visit our booking page to request a callback.
Please note: The minimum age for this paintball centre is currently 10 years old.