FEATURE ARTICLE
Delta Force paintball centres vs. other providers
Following a post highlighting paintball safety equipment provided at Delta Force VS equipment provided elsewhere. We thought it would be interesting to draw a brief comparison to some of the competitors' venues we've encountered during our expansion efforts over the last couple of months. Delta Force is determined to always provide the "the very best paintballing experience imaginable" but with comparable quotes from some of our UK competitors saying things like; "the best day you'll have this year!" and "we pride ourselves on providing our players with the very best equipment available" It's sometimes quite surprising  to see what we're actually up against!
Rest assured that when you visit a Delta Force venue you will be getting the very best paintball experience and none of these nasty surprises.
3 different venues pictured below.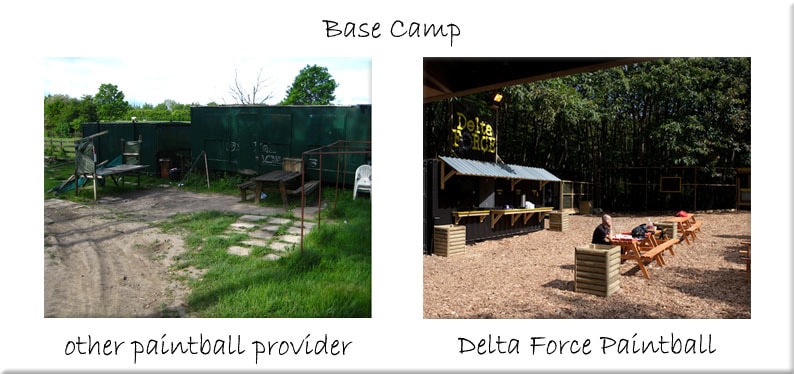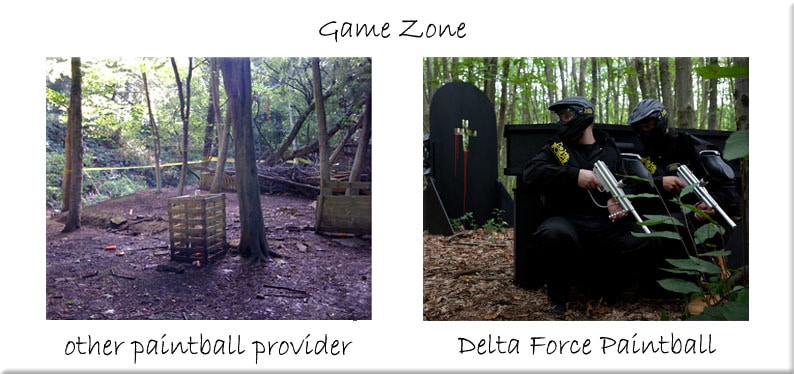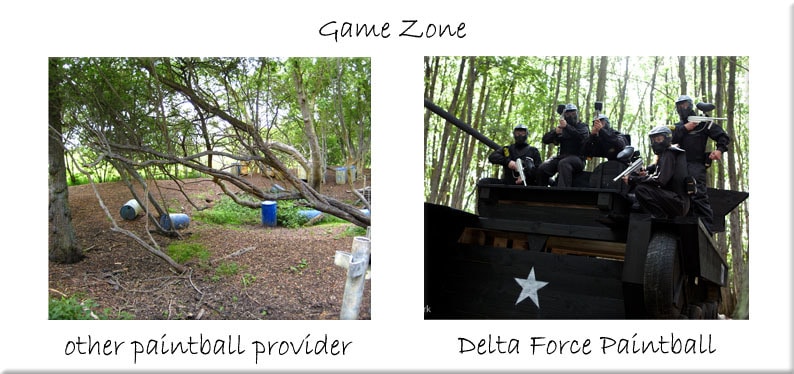 Delta Force is a 5-Star accredited member of the UKPBA, and we have full Public Liability Insurance. We look forward to welcoming you at one of our paintball centres for your next paintball event. Book your day out now by visiting the paintball booking page or calling our events team 24 hours a day, 7 days a week on 0844 477 5115*.