FEATURE ARTICLE
Scout paintballing events at Delta Force Paintball!
Having garnered much support and positive feedback within the Scouts community, paintballing is to become a regular fixture in the Scout calendar as of January 2014 and no one is more supportive of this decision than the team at Delta Force Paintball. We love hosting schools, youth groups and corporate groups, encouraging teamwork and inclusivity amongst players through unique match formats and a professional standard that can't be found anywhere else. It is our aim to provide the same unforgettable five-star experience to the Scouts who visit our network of 30 UK paintball centres!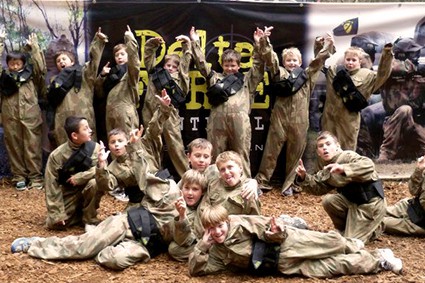 Whether it is in Coventry, London, Newcastle or Glasgow, Delta Force Paintball offers exhilarating game zones and high-quality equipment that will thrill and challenge players of all ages and abilities. Summon your inner Bear Grylls and make the most of industry-leading props, such as towering two-storey castles, forts, even boats! Don't be surprised to see a tank or two, and if you are really lucky (or unfortunate, depending on how brave you and your teammates might be) you may get to battle the Delta Force Paintball Terminator on the battlefield, a paintballing cyborg hell-bent on your instant elimination. As the Scout motto goes, be prepared!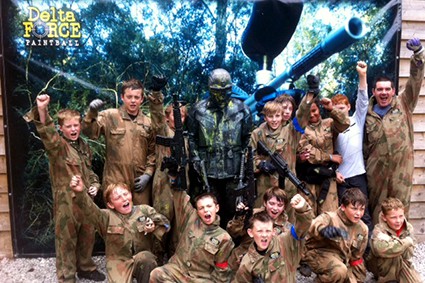 Scout groups will have the opportunity to try their hand at missions that require a unique mix of teamwork and individual aptitude, testing mental and physical skills whilst remaining in a pressure-free environment - players can join in as much as they feel comfortable with. Our marshals will take on a similar role to the dedicated volunteers who work tirelessly with Scout troops, offering guidance and knowledge during and between games to ensure that all players feel involved, getting the most from their paintball event.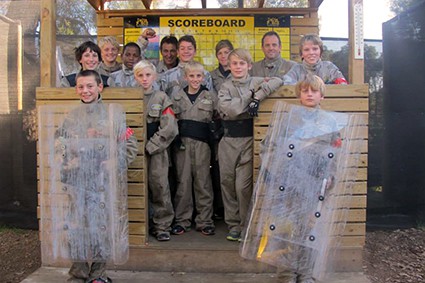 We look forward to welcoming Scout groups from all corners of the UK and Ireland to our network of Delta Force paintball centres; call us now on 0844 477 5115*for help booking the ultimate outdoor paintball adventure!