Zone
WWII Bunker Buster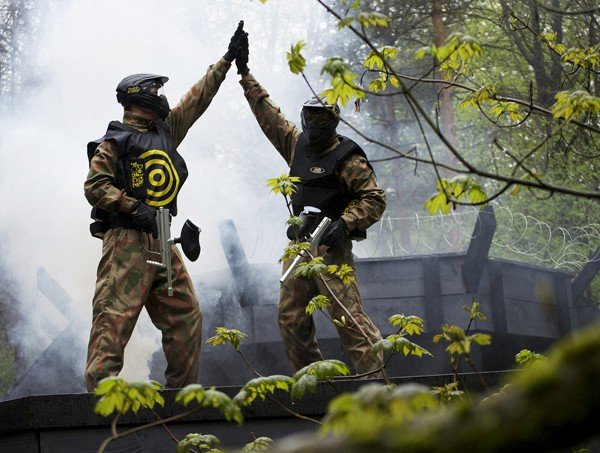 It's February 1945 and the Americans are poised for an imminent attack on the Japanese-controlled island of Iwo Jima. The island is of great tactical importance, as it boasts two airfields and a communications base. Securing control of this is vital. The Japanese stronghold on the island is controlled out of five key bunkers. In order for this mission to be successful, you and your elite taskforce must take the bunkers by surprise and by force to ultimately cripple the Japanese forces. The series of air and marine bombings have so far been unsuccessful and you are left with one last option. You must take to foot to eliminate the enemy, and with the number of casualties rising fast, you must ensure a successful mission!
Carefully make your approach as you seek out and take over the fortified bunkers. Not only are there five key stations to take control of, there are also stacks of toxic barrels and a heavily patrolled military base. Can you remain undetected and successfully smoke out the enemy? Cone on down and find out!
This Game Zone is available at:
Banbury, Milton Keyes Paintball Centre
Leicester Paintball Centre
North Bristol Paintball Centre
Westerham, Kent Paintball Centre
We are 5-Star accredited members of the UKPBA (UK Paintball Association – the governing body of the sport in the UK), and we have full Public Liability Insurance. We look forward to welcoming you at one of our paintball centres for your next paintball event. Book your day out now by visiting the paintball booking page or calling our events team 24 hours a day, 7 days a week on 0203 869 9135.