Zone
Temple Run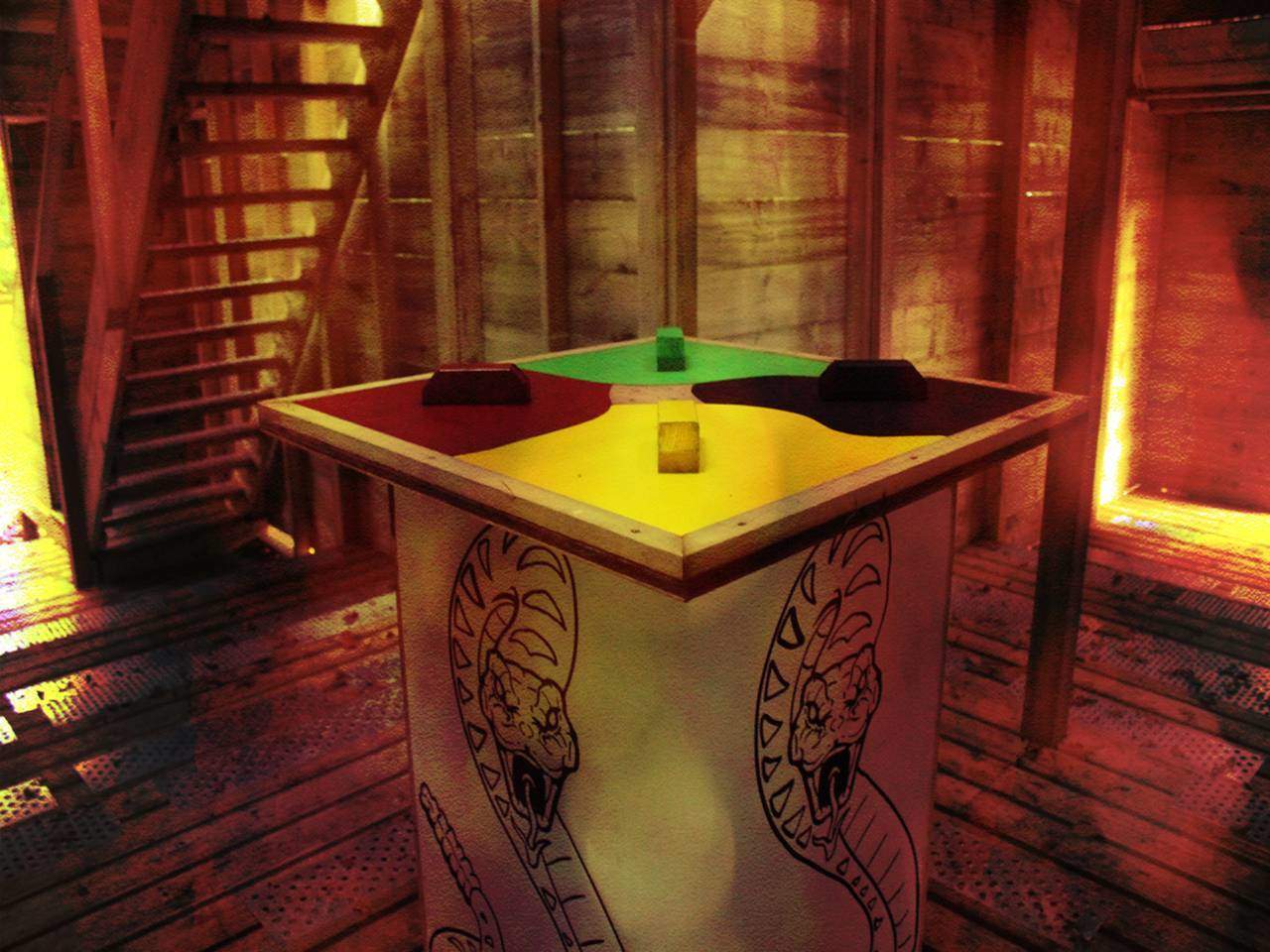 An abandoned Myan temple hidden deep in the jungle is home to a long-forgotten tribe who are extremely protective of their culture and highly valuable goods. Sadly, a team of greedy archaeologists have discovered the temple and are determined to gain possession of their priceless artefacts and make a fortune for themselves, destroying their culture and way of life in the process.
They have their sights set on 4 key artefacts which they want to take possession of and sell them off to the highest bidder. You must band together with your tribesmen and women to defend your sacred temple from the selfish archeologists who pose a threat to your existence. The archaeologists are determined to help only themselves and are heavily armed with the intention to succeed, no matter the price. However, your tribesmen know the area best and must defend all entrances to the Temple at all costs.
Top tip: with multiple entrances to the temple, the defending team will need to set up multiple teams on on high alert to fend off the attacking team as they make their approach.
This Game Zone is available at:
Liverpool Paintball Centre
We are 5-Star accredited members of the UKPBA (UK Paintball Association – the governing body of the sport in the UK), and we have full Public Liability Insurance. We look forward to welcoming you at one of our paintball centres for your next paintball event. Book your day out now by visiting the paintball booking page or calling our events team 24 hours a day, 7 days a week on 0203 869 9135.