Zone
Mad Murphy's Jungle Attack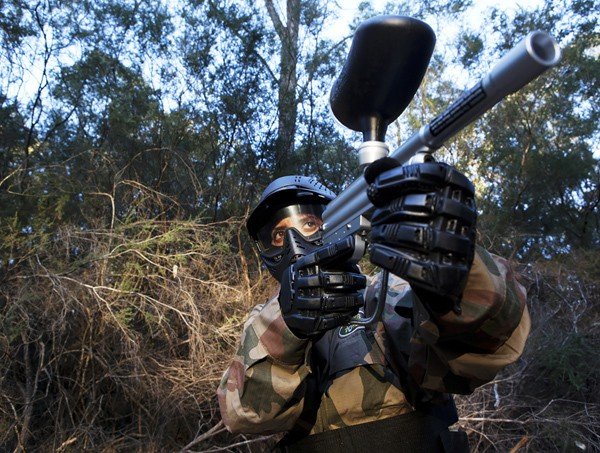 Far from civilisation, somewhere in the dark depths of the rainforest, lies a heavily guarded guerrilla base. In order to find your way through this remote location and survive, you and your team cannot afford to make a mistake. The enemy knows every nearby trail and every hiding place in the jungle, and they will do whatever it takes to eliminate any threat.
Your mission is to locate and rescue a downed Allied airman who hangs by his parachute from a tree somewhere deep in the jungle. Communication signals are weak and infrequent, so you only have limited time to reach him and free him from the tangled wreck without flagging up your position. Get to him and get him out of there before the enemy catches on.
Tip: Keep a low profile, try and blend in with your surroundings and move slowly to avoid drawing attention to yourself.
Never stay in the one spot too long as you will attract attention with too much gunfire coming from the same position and you'll end up cornered with nowhere to go…
This Game Zone is available at:
Banbury, Milton Keyes Paintball Centre
Cobham, Surrey Paintball Centre
Crawley, South London Paintball Centre
Dublin Paintball Centre
Effingham, South West London Paintball Centre
Gerrards Cross, West London Paintball Centre
Hemel Hempstead, North West London Paintball Centre
Holmes Chapel, South Manchester Paintball Centre
Kegworth, Nottingham Paintball Centre
Kings Langley, Watford Paintball Centre
Lichfield, Staffordshire Paintball Centre
Maidenhead, Berkshire Paintball Centre
Norra Stockholm Paintball Centre
Plymouth Paintball Centre
Tunbridge Wells Paintball Centre
Upminster Alpha, East London Paintball Centre
Upminster Bravo, East London Paintball Centre
Wakefield, Leeds Paintball Centre
We are 5-Star accredited members of the UKPBA (UK Paintball Association – the governing body of the sport in the UK), and we have full Public Liability Insurance. We look forward to welcoming you at one of our paintball centres for your next paintball event. Book your day out now by visiting the paintball booking page or calling our events team 24 hours a day, 7 days a week on 0203 869 9135.