FEATURE ARTICLE
Treat your workmates to a Delta Force feast!
Hohoho-no is that another dreary Christmas work party invitation in your inbox? You can picture it now, asking the routine festive-related questions whilst subtly eying up the free glasses of fizz circulating the room. So before being roped into an evening at your local, why not suggest an activity that not only shares the same values as you do but helps beat the bulge early by engaging in an activity that hardly feels like exercise.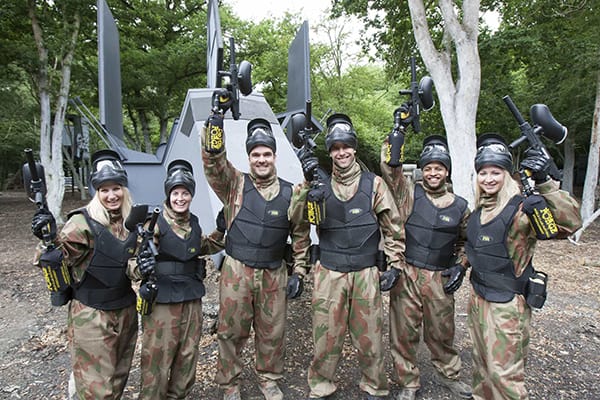 With 35 centres around the UK, Delta Force Paintball is the perfect choice for your corporate event.You'll experience our exhilarating paintball game zones and white-knuckle mission scenarios that will require tactics, planning and teamwork. All aspects that are required in a working environment, only we'll give you the latest paintballing equipment to play with!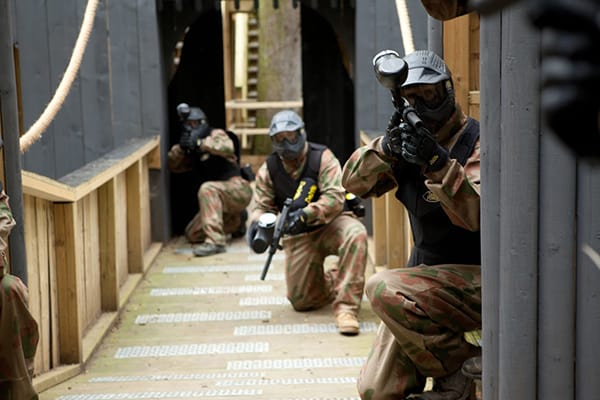 Delta Force caters for people of all ages and abilities meaning everyone can participate on an equal ground. What better way to ensure great communication whilst planning an attack on the enemy village crawling with hostiles? Build trust levels whilst protecting the US president from a rebel attack in London Apocalypse. With extensive zones littered with military and Hollywood props, our centre is practically a paintballing playground!
Instead of pulling a few limp-wristed feeble crackers this year, why not splash out on a Delta Force frag pack and celebrate Christmas with a real bang! We're offering 3 grenades for just £9.99! We have plenty of snacks, sweets and hot lunches available for purchase. Paintballs can be bought as you go, and national centres often have a selection of packages available on the day to ensure a great value day out for everyone.
So bore off awkward chitchat! Our corporate paintball events are tailored to fit your individual needs and budget. Playing at Delta Force is a great way to motivate staff and thank valued clients.
Contact one of friendly members of staff on 0844 477 5115* Our phone lines are open 24 hours a day, 7 days a week for your convenience, alternatively you can book online.