FEATURE ARTICLE
Paintballing South Wales with Delta Force Cardiff – corporate events!
If you're looking to go paintballing in South Wales, then you've come to the right place! Delta Force Paintball Cardiff offers the ultimate paintball experience for anyone living in South Wales! Delta Force Paintball Cardiff has state-of-the-art paintball game zones with movie-like props, from Castle Wallenberg where your task is to infiltrate the two-storey enemy stronghold to the D-Day Landing scenario where you and your comrades need to fight your way along the beach; making use of the limited cover available and trying destroy the German defence! Other game zones include Command Post, A Bridge too Far, Viet Cong Village and The Haunted Graveyard. Adult paintball players can even use smoke grenades during their game; these added extras can be used in your defence or as a clever diversion tactic!
Located in a gorgeous wooded area, our South Wales paintball centre is the ideal setting for adventure seekers looking for an exciting way to celebrate a special occasion. Delta Force Paintball in South Wales also offers exclusive mini paintball games for children aged 8+ years. These unique events use smaller, lightweight paintball markers and smaller paintballs, meaning that less energy is released when the paintballs hit players; resulting in a softer impact. This is a brilliant option for younger children who fancy having their birthday party at a paintball centre! Delta Force Paintball Cardiff can also provide hot pizzas at lunchtime which are prepared by an offsite catering company. We also welcome you to bring your own birthday cake to celebrate your special occason.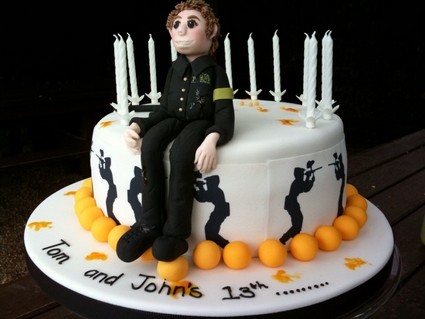 If you're a business or a sports team trawling the net for paintballing in South Wales to try and find the ultimate team building activity, then you've reached your final destination. Delta Force Paintball Cardiff hosts fantastic corporate days for groups of co-workers. Sometimes it's difficult finding an activity that everyone will love – but the fantastic thing about paintball is that it's suitable for everyone! You don't need a sporting background to take part and it's appropriate for both sexes and all ages! Team building events with Delta Force Paintball can help improve team morale and productivity when you're back in the office!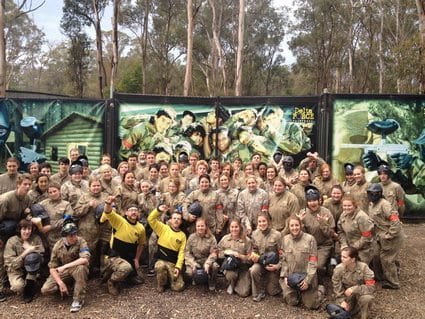 For more information about paintballing South Wales or to book your special event or corporate day with us, call 0844 477 5115* and speak to a member of the team who will be happy to help you.