FEATURE ARTICLE
Fashion Tips from Delta Force Paintball
Whether you're visiting Delta Force Paintball on a stag do, hen do or just a fun day with mates, it's vitally important you're donning the correct paintball gear. Not only so you can assume the role of Rambo for the day, but also to keep you protected while having a laugh at the same time!
When discussing paintball clothes (particularly for a stag do or hen party) it's essential to consider the following criteria:
Will they look utterly ridiculous?
Would their parents be ashamed?
Will the photos be sufficiently embarrassing?
If you answered all three with a 'yes', then you're already halfway there. All you have to do now is purchase the offending items and turn up at one of our UK Paintball Centres!
We've had some hilarious paintballing costumes at Delta Force Paintball over the years. Here are some of our favourites:
Mighty Morphin Paintballers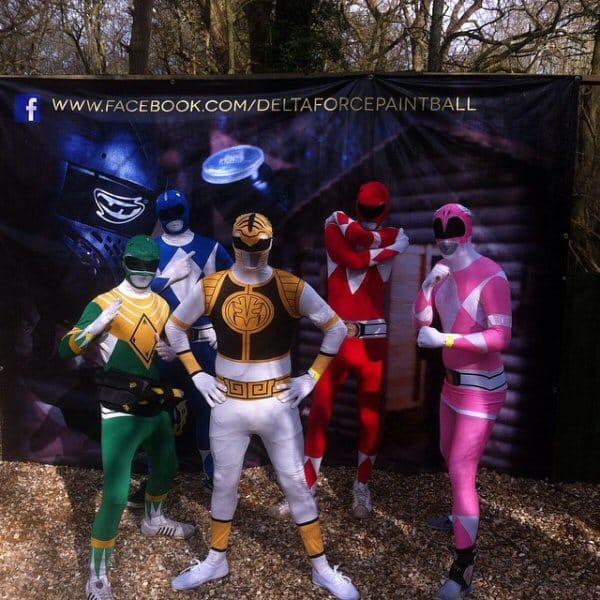 Why not dress like the power rangers? This photo is sure to bring back many happy childhood memories.... wait a minute... why is there a green ranger AND a white ranger in the same photo? Also what happened to the pink power ranger? She's looking a bit masculine...
The Man, Gun, Pig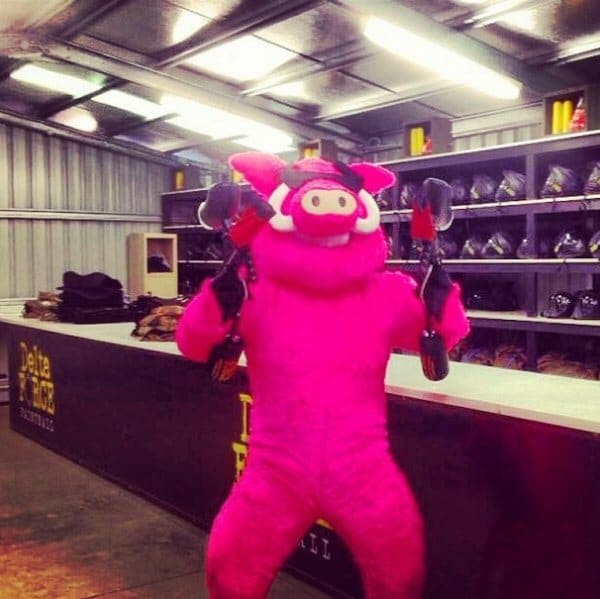 Don't worry, you're not hallucinating, that is indeed a pink pig standing there in basecamp, wearing sunglasses and holding two paintball machine guns. We think he looks pretty sty-lish.
The Borat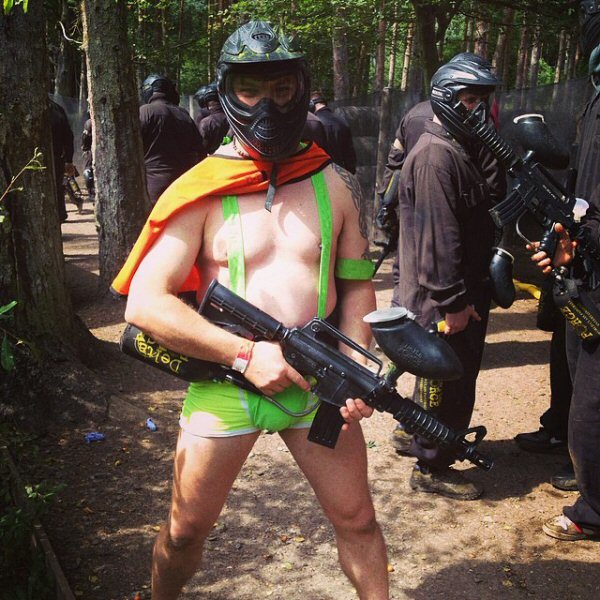 Jagshemash! This mankini option is perfect for a cold winter's day paintballing at Delta Force, especially when worn with a matching orange cape and protective headgear.
The Pretty Boy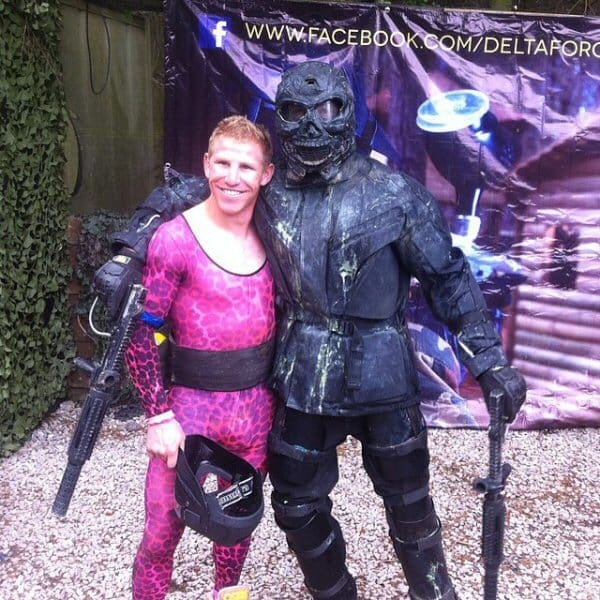 If there's one thing your best mate will appreciate it's an all-in-one pink spandex suit - perfect for streamline paintballing on a stag do.
The "I am your father"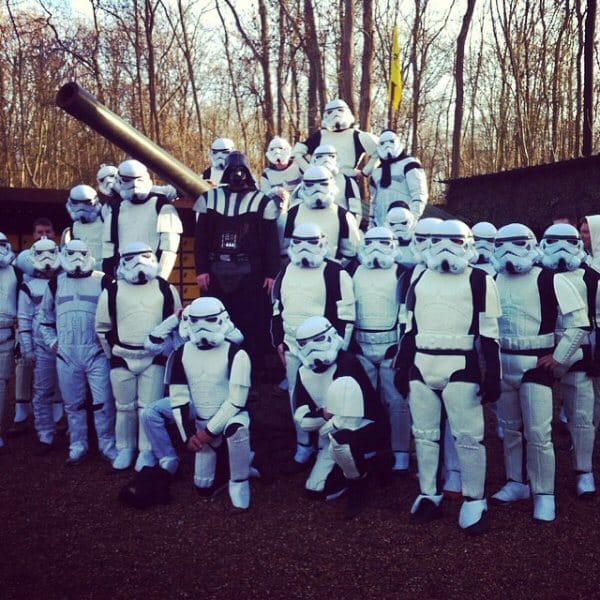 Darth Vader and his merry band of Stormtroopers felt right at home in our movie-set quality Space Warz game zone.
Nuns on the run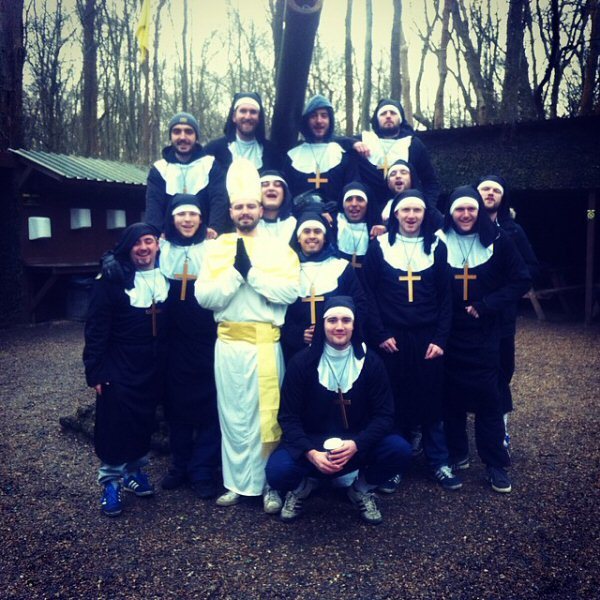 Proof that the Pope does indeed shoot in the woods. Amen paintball brothers.
Despicable Minions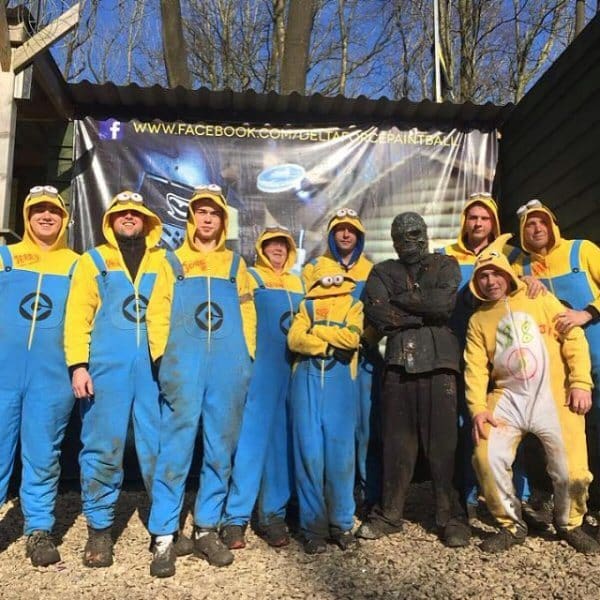 The definition of a minion is a 'small yellow creature'. Just be sure not to confuse them with our friendly paintball marshals! If you're ready to discover a whole new world of fun, contact Delta Force – the UK's Number 1 for paintball sports.
Can you see yourself wearing one of these costumes?
Why not get in touch on 0844 477 5115* and speak to a friendly event coordinator 24/7? Or alternatively visit the booking page to request a call back.