FEATURE ARTICLE
The Indian Cricket Team visits Delta Force Paintball in London!
As a country familiar with vibrant and diverse colours, it seemed only natural the Indian Cricket Team should pay a visit to Delta Force Paintball in Gerrards Cross to splatter each other with colourful paint!
It is fair to say that paintball probably isn't as big a sport as cricket back at home – quick fact: field hockey is actually the national sport, but cricket is more popular – yet the lads soon got involved amongst the five awesome game zones that are enjoyed by the public week after week.
On 8th June, Mahendra Dhoni, Shikhar Dhawan, Umesh Yadav – currently regarded as one of the fastest bowlers in the world – and the rest of the team all swapped bats and cricket balls for
semi-automatic markers and took to the battlefield to practice their aim. Our 'umpires' kept a close eye on the action to make sure no one tried to wipe off any paint; many "Howzat's?" were called but with no third umpire available, appeals fell on deaf ears!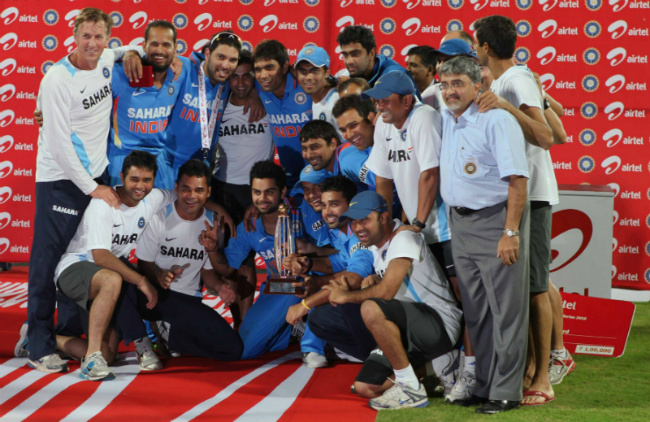 Similar to the Premiership football teams and TV show casts we have had the pleasure of hosting in the past, the two-time Cricket World Cup winners saw paintballing as the ideal opportunity to get some teambuilding exercises in during their downtime. This was probably a welcome relief, since they are currently competing in the ICC Champions Trophy alongside the rest of the world's elite teams, including Australia, England, West Indies and close neighbours Pakistan, and also have the West Indies Tri Series to look forward to next month.
Thankfully, none of the players tried to catch the paintballs, instead happily watching them fly over their heads for six. We look forward to welcoming the Indian Cricket Team back to Delta Force Paintball in the future!