FEATURE ARTICLE
Lily Allen Celebrates 30th Birthday at Delta Force Paintball Bristol
On Saturday 2nd May, singer Lily Allen was treated to a surprise birthday celebration at Delta Force Paintball in North Bristol. Whilst the world waited with bated breath for news of the arrival of the royal baby, Lily was facing her own challenge as she prepared to take on friends and family during a day of adventure amongst our themed paintball game zones at the five star rated Bristol paintball centre in Thornbury.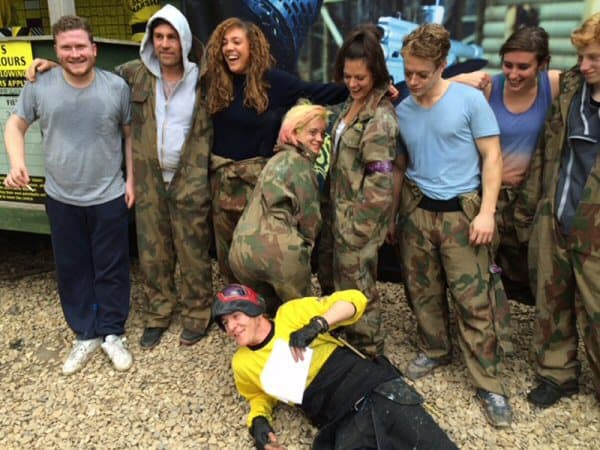 Lily's record label, Parlophone, had arranged the surprise event and she was joined on the day by her famous brother, Alfie Allen, who stars as Theo Grayjoy in the popular series Game of Thrones, as well as her father, actor and musician Keith Allen. In addition to the Allen clan, Lily took to the battlefield alongside her best friend Miquita Oliver, Radio 1 DJ and T4 presenter.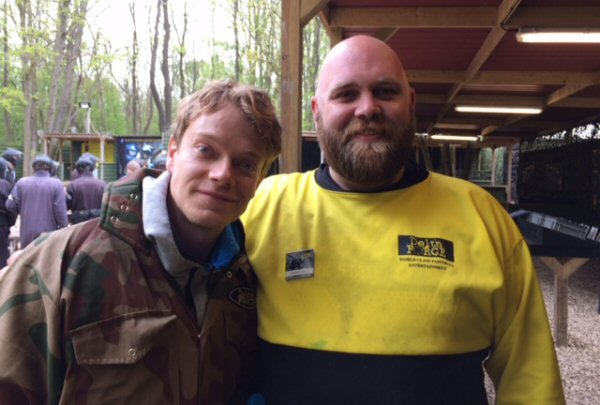 Sporting a fitting colourful hairdo for her paintballing day, Lily Allen acted like a pro as she blazed her way to victory, dodging flying paint in her tracks. Staff at the North Bristol Paintball Centre commented on how much Lily and her group enjoyed the day, despite Lily being shot point blank by her manager (by mistake of course). The group stayed for the full day and even took time out to take some happy snaps with the marshals who looked after her group for the day.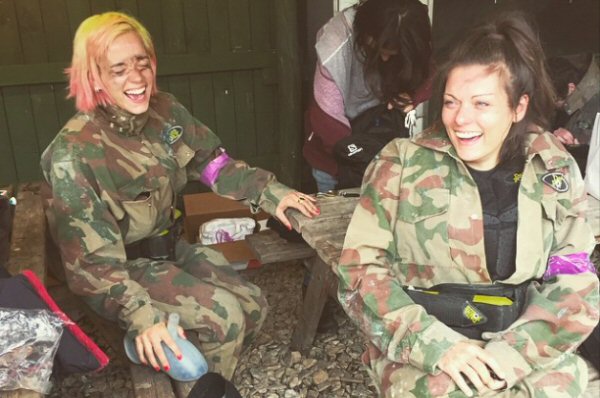 Delta Force Paintball staff were pleased to help make Lily's 30th birthday celebrations go off with a bang and look forward to hosting the group again in the future. Paintball events are ideal for fun days out with friends and family for birthday celebrations, as well as corporate events where you can get revenge on your boss without any repercussions as you take aim armed with the latest semi-automatic paintball gun and firing under the cover of the smoke from a strategic smoke grenade!
To arrange a birthday bash or a corporate day out at Delta Force Paintball, contact our 24 hour advice centre today on 0844 477 5115* and arrange a day to be remembered for many years to come!