FEATURE ARTICLE
Hampshire cricket club bowled over paintballs
At the beginning of March 2012 our Delta Force paintball centre in Southampton played host to the Hampshire County Cricket Club. These cricketers have now joined the ranks of other pro-sports teams, including Chelsea FC and QPR, who have chosen to hold their fun day out at Delta Force Paintball!
The team arrived at our Southampton paintball centre in the early hours of the morning ready for what their manager, Giles White, described as an 'outdoor team building adventure' but for the players it was more of a day shooting the boss!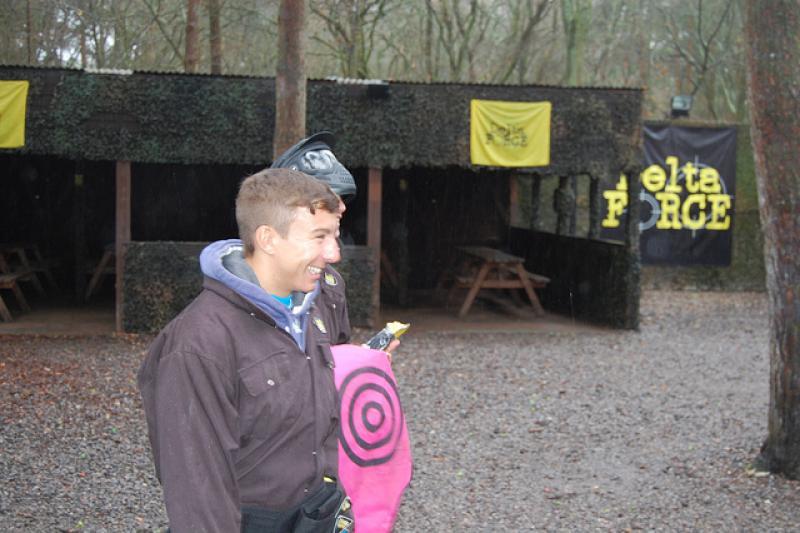 Once they were grouped into the Red and Blue teams and safety briefed, Michael Bates – Hampshire's star wicket-keeper – was selected 'at random' to wear the Delta Force famous pink target vest. The teams were then sent off into battle on movie set quality game zones such as Castle Wallenberg, London after the Apocalypse and the infamous Speedball – putting their bowling skills to the test with a collection of paint and smoke grenades.
Captain Jimmy Adams said: "I think a few of the guys have been peppered a bit. [There's been] a few guys getting gloves on after the first round and a few guys getting a bit gun-ho with their ammunition...we've all come out of it with a smile on our faces and everyone's fit still... which is nice!"
Lee Brown, our manager at Delta Force Paintball Southampton, said they were a fantastic group and all up for a laugh, especially on our Speedball game zone "The Southampton team and I can't wait to have the guys back down in the summer for a celebratory game after their season"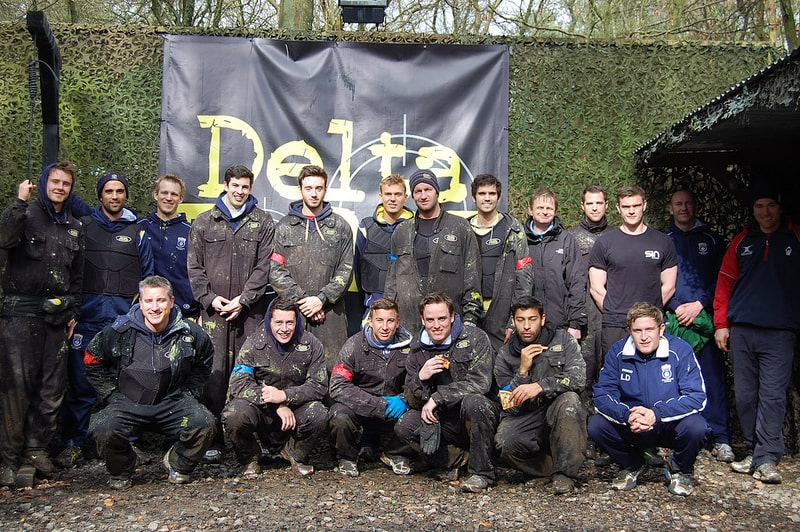 They were great guests and we look forward to hosting an event for them again!