FEATURE ARTICLE
Delta Force Southampton wins coveted paintball award
Congratulations to the Delta Force paintball centre in Romsey, Southampton for claiming the prestigious Centre of Excellence award. Regarded as the premier paintball acclamation in the UK paintball industry, the Delta Force Southampton paintball centre won the award after the centre's tireless dedication to providing the ultimate paintball experience.
A day of paintball at Delta Force Southampton is more than just your ordinary paintball event –  you can expect to play on movie set quality game zones with state of the art paintball equipment. Delta Force Southampton boasts some of the UK's most exciting game scenarios, including the impressive two-storey Castle Wallenberg, guarded bridge crossings, WWII armoured vehicles and even a London bus that forms the backdrop to an action-packed game. During your day of paintball you may even be fortunate enough (or unfortunate, depending on how you view it) to be engaged by the Delta Force Terminator in a one-on-one battle for paintball supremacy.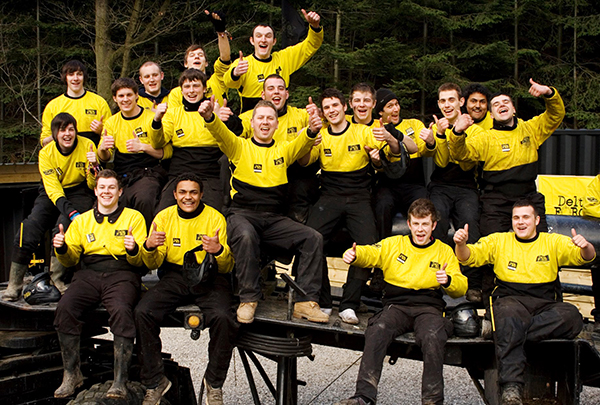 Special mention must also go to the Delta Force paintball centre in Congleton, Cheshire for their impressive performance over the last three months to secure second place in the nation-wide competition. The second place performance by Delta Force Cheshire completes an impressive 12 months for the centre with two first place and two second place trophies.
The quarterly Centre of Excellence award is a Delta Force-lead initiative where paintball centres throughout the UK are assessed on a range of criteria, including customer feedback, facilities and equipment, player numbers, health and safety and centre development. Points are awarded for each quality assessment, with bonus points allocated to top performing centres in customer service and customer satisfaction.
To arrange an experience day at Delta Force Southampton or any of the Delta Force Paintball centres throughout the UK call the friendly booking office on 0844 477 5115*