FEATURE ARTICLE
Delta Force Paintball signs Mario Balotelli on a one-day loan!
Mario Balotelli, the £16m Italian football star who recently joined Liverpool FC, tried his hand at paintballing with teammate and England star Raheem Sterling at the newly established Delta Force Manchester Paintball Centre on Wednesday 17th September.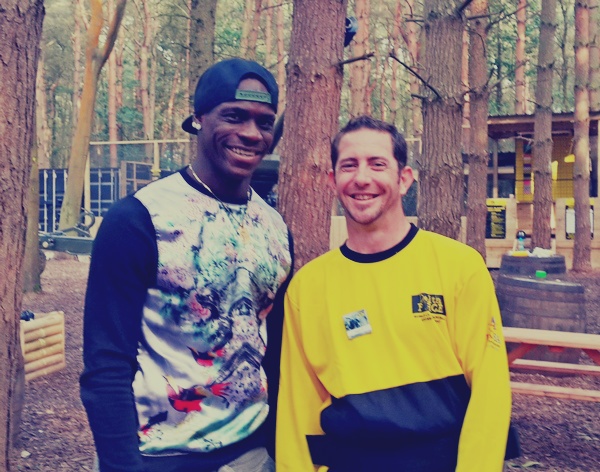 The afternoon of paintballing came just 12 hours after the striker scored his debut goal for Liverpool FC in the first round of the Champions League, the prestigious football tournament Liverpool FC have found themselves absent from over the last 5 seasons. Mario Balotelli's goal helped secure a nervy 2-1 win over the Bulgarian Champions, the Ludogorets. It is hardly surprising that Mario and Raheem Sterling wanted to celebrate their recent success, and what better way to do so than with an action-packed day at Delta Force Paintball Manchester? Dubbed 'Super Mario' by his fans Balotelli has never been shy of standing out from the crowd, already notorious for both his football talent and his wacky off-pitch stunts. Evidence of his flair was seen from the outset as Mario parked his new £250,000 Ferrari next to the team bus in our car park! The question on everyone's lips was would his skills stand out on the paintball battlefield? Our team of friendly marshalling staff were watching with keen interest to see if he was as skilful with a paintball gun as he is with the ball.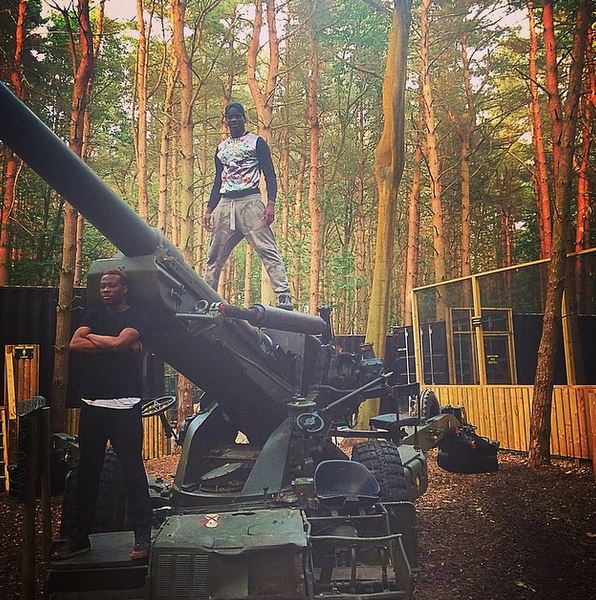 The group of 16 players included Mario, Liverpool winger Raheem Sterling and model Suzette James. All armed with the latest paintball guns and gear, they took to our themed paintball game zones including Gold Rush, the Sheriff's Castle and Zombies' Crypt. The new paintball games zones at Delta Force Paintball Manchester have been expertly developed to ensure maximum player enjoyment. In Gold Rush, the Wild West main street is lined with a Saloon, Bank and Jail, and also features abandoned horse carts that form strategic sniper vantage points to eliminate the opposition. Both footballers dominated the competition with well-timed paintball shooting and grenade bombing to give their teams the tactical edge – manager Brendon Rogers would have been proud!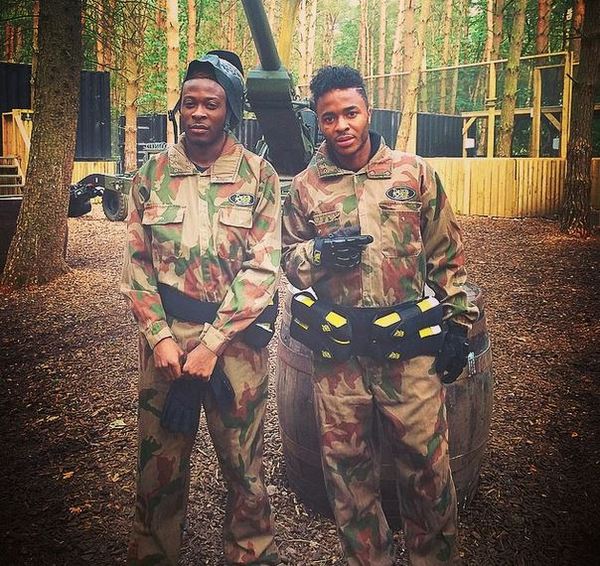 Mario and his mates had an awesome time paintballing at Delta Force, and we hope to see the Liverpool FC stars return again in the near future. Delta Force Paintball has hosted a fair number of team building events for sports clubs, celebrities and corporate groups, so the Manchester Paintball Centre were well equipped to deliver the gold standard to Mario and the Liverpool FC team. To book your day of paintball at the Manchester Paintball Centre, or any one of 30 UK paintball centres, call Delta Force Paintball on 0844 477 5115*