FEATURE ARTICLE
Delta Force Paintball Birmingham: outdoor fun for all the family!
Delta Force Paintball Birmingham is the largest paintball venue in the Midlands, with a big selection of 10 movie themed game zones for customers to enjoy! So, if you're looking to play paintball in Birmingham, make sure you visit this awesome Delta Force centre for the ultimate paintball experience!
Our Birmingham Paintball centre sits just off the M42 in 64 acres of beautiful woodland and makes a great outdoor activity suitable for all the family! You'll get plenty of exercise and lots of fresh air, so we can guarantee you'll leave us feeling completely exhilarated.
The centre has a brilliant range of game zones for players to enjoy, including: 'Pablo Escobar's Air Strip' where your task is to try to capture and detain an evil drug lord, 'London Apocalypse' where players need to escort and protect the US president on his tour of the UK and 'Mad Murphy's Jungle Attack' which involves locating an injured parachutist who's trapped somewhere deep inside the rainforest. There's certainly an exciting selection of game scenarios for everyone to enjoy!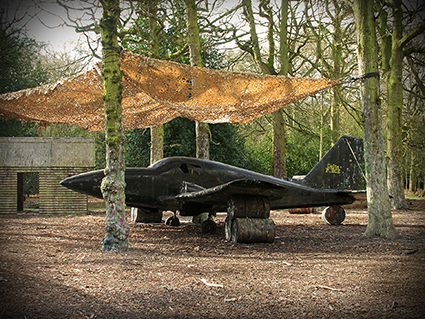 Each of our game zones at Delta Force Paintball Birmingham features Hollywood style props, including bunkers, military trucks and several wooden bridges to cross in 'A Bridge Too Far'.There's a massive two storey fortress with a sniper tower to pick off the approaching enemies in 'Afghan Fort', life-size tombstones and coffins in 'The Haunted Graveyard', several abandoned village huts and a disused chapel in 'Viet Cong Village' and a massive stone pyramid surrounded by Easter Island statues in 'Tomb Raider'!
Our younger customers can even take advantage of our mini paintball events which have recently been introduced at Delta Force Paintball Birmingham. Suitable for children aged 8-10, our unique mini paintball events use smaller, light-weight semi-automatic paintball guns which use smaller paintballs – creating a softer impact game. This can be an appealing option for younger players who may feel slightly intimidated by our standard paintball games.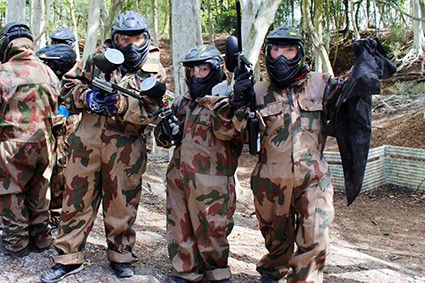 For further information about Delta Force Paintball Birmingham or to organise a mini paintball event with us, dial 0844 477 5115*and speak to one of our friendly advisors who will be happy to help.