FEATURE ARTICLE
A Christmas Work Do Like No Other
With the festive season fast approaching, the dreaded Christmas work do is too, which for many means awkward small talk next to stale crisps and too many free glasses of wine ending in…disastrously karaoke. But what about doing an activity that actually focuses on a company's values and aims? How about involving your company in an activity that all can enjoy- and remember for that matter? An exciting unique activity where each participant learns at the same pace?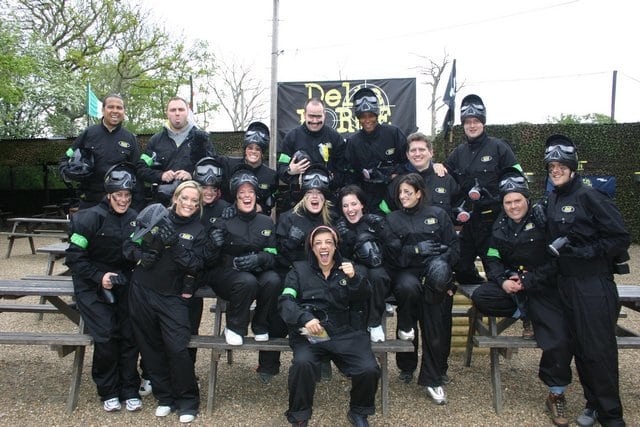 Delta Force Paintball is the perfect choice for your corporate event this festive season, not only does the game itself highlight tactics, planning, and team work, which can relate to all aspects of work within your company, but it also is a fantastic way to emphasise the importance of communication and trust in a new and diverse environment. Our cunning mission plans and state of the art designed game zones transports all participants to an atmosphere which many are not accustom to, allowing all participants to learn and grow together as a unit. Not only is Delta Force Paintball a beneficial activity and advantageous to your team's skills, it also boosts staff morale and productivity by allowing all members to have fun together in a unique activity and new environment together.
Delta Force Paintball can specifically tailor paintball packages which are ideal for your business and cater to your individual needs and budget, with all your company values in mind. With 34 venues strategically located all over the UK as well as a sterling reputation with regards to safety, customer service and attention to detail, we are your paintballing choice. (As well as over 500 thousand other players a year- including Wayne Rooney, Rio Ferdinand and Boris Johnson!)
To speak to one of our friendly advisors for more information in booking your unique Christmas Work Do please feel free to contact them on 0844 477 5115* which is open 24 hours a day, 7 days a week. Alternatively, you can book online. We hope to hear from you.