FEATURE ARTICLE
Bill Bailey plays at Delta Force Paintball Effingham!
Established UK stand-up comedian, television presenter and musician Bill Bailey visited us at the weekend, choosing the Delta Force Paintball South West London Centre as the venue for some awesome Mini-ball action with his children. His often highly imaginative insights and surreal observations delight his loyal fans, but he needed his serious game face out on the battlefield; the slightest lack of concentration can be costly when face-to-face with your opponent!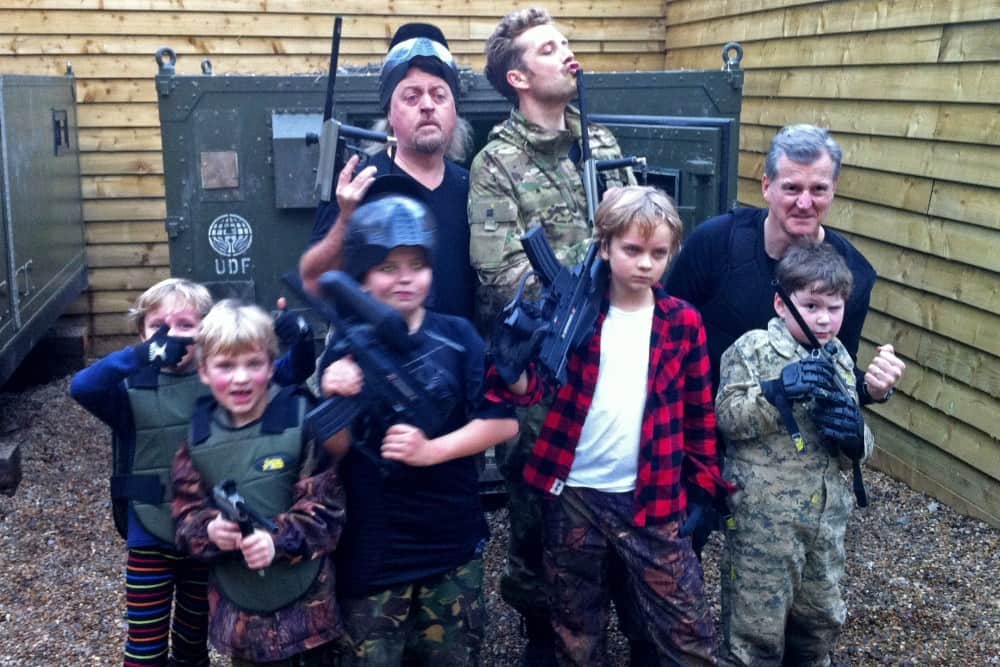 Like thousands of eager players before him, Bill and his comrades talked tactics and checked their equipment before heading out to our world-class paintball game zones at the Delta Force Paintball South West London Centre. First up was the London Apocalypse zone, where iconic red double-decker buses and taxis provide the setting for intense paintball duels – a mix of strategy and risk will go a long way on this one.  The daunting Dawn of the Dead features an ominous graveyard, complete with tombstones, and the atmospheric scenario of Vietcong Village never fails to produce close matches that go all the way to the wire.
The Delta Force Paintball South West London Centre is one of nine dedicated UK paintball centres to offer the unique Mini-ball format, a way of paintballing designed specifically for eight to ten year-olds that is quickly on the rise. Because it is a great way to keep the kids active and outdoors, away from computer games in other words, this activity has proven massively popular for children's parties and other celebrations that call for enthralling paintball. Our Mini-ball paintball packages start at £29.99 per person, which includes full equipment hire, entry and marshal hire.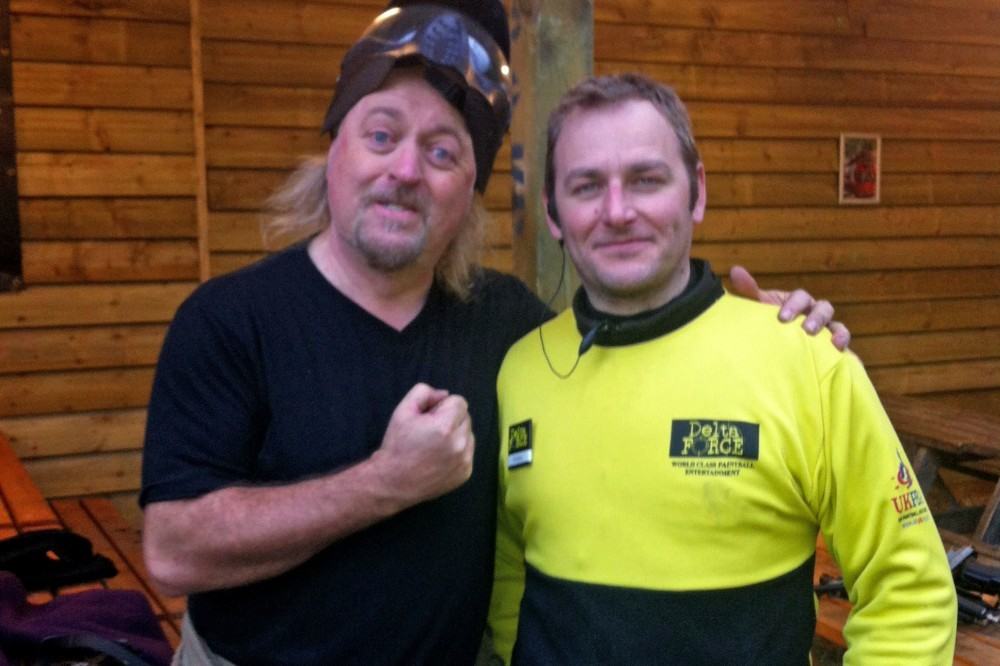 A keen paintballer at heart, Bill has dedicated much of his time lately to supporting good causes and charities – with his current mission at the moment to promote worldwide awareness of Prostate cancer. A fantastic event that was enjoyed by everyone, we look forward to hosting another day out for Bill in the future. If you're looking to book a Mini-ball event for your children, give our friendly customer service team a call on 0844 477 5115*today.