FEATURE ARTICLE
BBC Essex take their treasure hunt to Delta Force Paintball Essex!
The weekly feature on BBC Essex continued last weekend, and the latest segment featured on Sunday morning involved three clues being released for Radio presenters Al Nead and Liana Bridges. The instructions were to move from one location to the final destination – with each point along the way giving the next clue for the next location.
The idea is to promote interesting places to visit in Essex, and Delta Force Paintball in Billericay was lucky to be selected to be a location as part of the next instalment in the epic Essex Quest series; they even found time to interview Steve, our centre manager at the centre!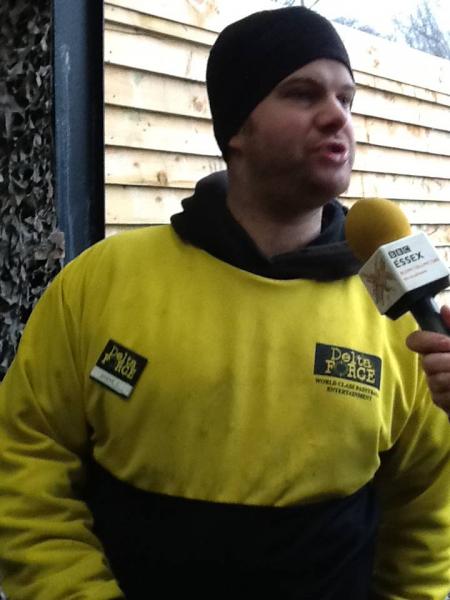 The BBC Essex Facebook page and radio call-ins were alive with listeners from far and wide chipping in their guesses to the following clue (answers in brackets): The clue could be in Derby (Rams) or the home of a fox (Den) and also in a major airport (Heath), but don't have an argument (Row). A large US airline (Delta) may help produce a great finish (Paint).
Eventually the clever conundrum was cracked – Delta Force Paintball at Ramsden Heath! Many listeners were quick to solve the clue easily, and the BBC Essex team soon found themselves within our bustling base camp on Sunday morning amongst keen paintballers ready to pick up arms and take to our iconic paintball game zones. The Essex radio crew witnessed the introduction of the Delta Force Paintball Terminator; – a cyborg sent from the future ready to challenge fearless paintballers out on the battlefield.
The Billericay Paintball Centre is located in 40 acres of plantation, on the outskirts of the rural village of Stock, and provides the ultimate woodland paintball experience. A huge water tower located directly to the right-hand side of the main gate acts a giant signpost to help guests find the centre. With six varied game zones, including a two-storey Castle Wallenberg, and the best 'Bridge Too Far' zone in the UK, your visit to this five-star site will be action-packed.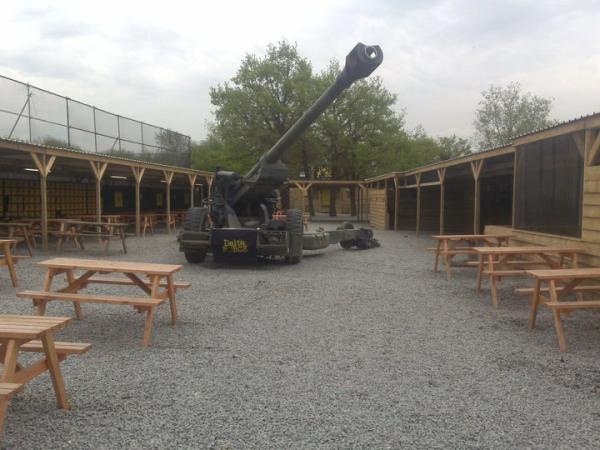 ]
The presenters spent time with our staff before moving on to their next location, an RSPB visitors centre and later in the day, a trip to Canvey Island. The Delta Force Essex paintball team were happy to host the radio crew on Sunday and look forward to hosting an all out paintball battle amongst the radio presenters! To organise your paintball day out at the Billericay paintball centre with a chance to challenge the Delta Force Paintball Terminator, call our friendly customer service team on 0844 477 5115*