FEATURE ARTICLE
All Systems Mo At Delta Force
For those of you courageous souls doing Movember this year, Delta Force Paintball salutes you! Don't think for one second that furry little caterpillar nestled above your upper lip is anything less than the emblem of solidarity and awareness. In honour of your efforts we've rounded up the cream of the crop, the guys who have not only graced our screens rocking the finest mo but would be handy to have by your side as part of your paintball experience.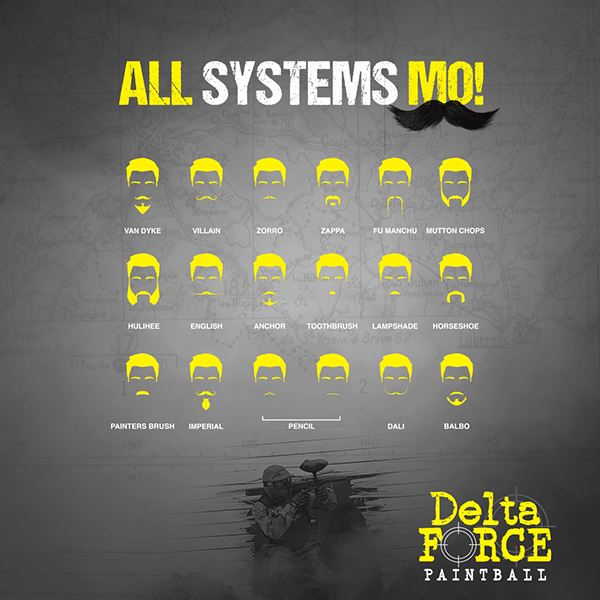 Tom Seleck –Anything with Tom Seleck
The flag bearer of moustaches, Seleck's trademark mo has been an inspiration for all those looking to up their grooming game. Playing various rugged characters on screen, we imagine Tom to be a seasoned pro at any one of our varied game zones and would comfortably lead his team into battle.
Brad Pitt – Inglorious B@*****s!
Pitt's stellar performance as loose cannon and wild card Lieutenant Aldo Raine is just what you need when storming the opposition. Smart enough to plan a well-coordinated attack and just about crazy enough to execute it.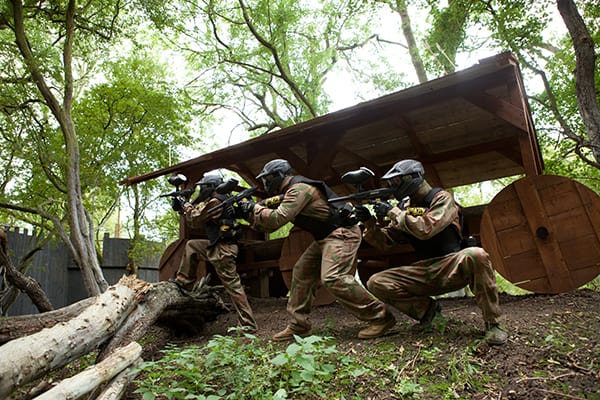 Daniel Day Lewis – Gangs of New York
Unhinged, unpredictable and likely to stay in character the whole time you're here, but I definitely wouldn't want to get on the wrong side of Day Lewis' Bill the Butcher, would you?
Ben Stiller – Dodge Ball
"If you can dodge a wrench you can dodge a ball"
Sage advice from the hilarious comedy starring funnyman Ben Stiller and words to live by here at Delta Force! If you imagine getting hit by a paintball is like getting hit by a wrench (although in reality it's far less painful) then you should have no problem ducking and diving your way to victory!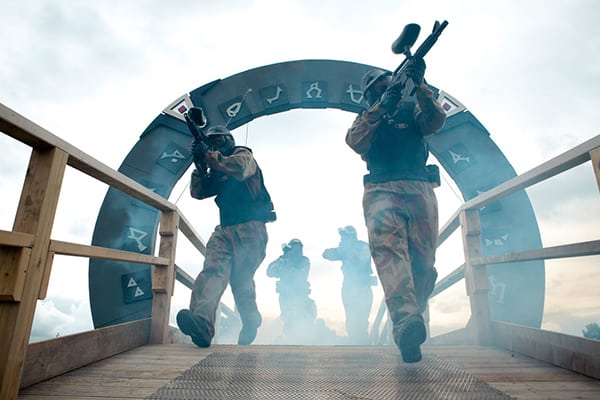 Will Ferrell – Anchorman
Impeccably dressed, an array of leather-bound books and a demon on the jazz flute, Ron Burgandy is the perfect ally when faced with an unexpected attack from opposing Delta Force news team. A likely candidate to have an array of weapons purchased from our shop and always guaranteed to come out of the battle unscathed.
So bring a load of you mo bros and experience an amazing day of paintball. Book at any one of our 35 UK paintball centres by contacting an event coordinator 24/7 on 0844 477 5115* or alternatively you can use our online booking form.