FEATURE ARTICLE
3 Reasons to go paintballing this Christmas
For many, Christmas is all about snow, indulgence and a battle to shift the bulge in the new year. It's also a time when it feels perfectly acceptable to sit around all day doing very little. So how does Paintball fit into all of this? Well let me explain...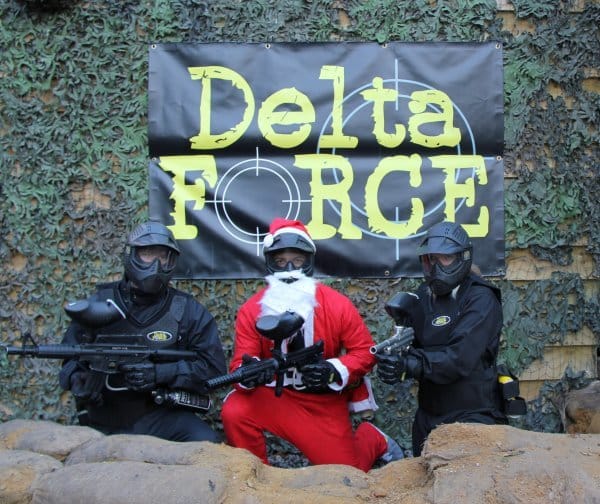 1. Paintball is a great form of exercise

Video courtesy of the The Frenchies YouTube channel
Look at the speed these guys are moving at. Not only are they keeping warm in the snow, they're also burning off heaps of calories in the process. In fact, the average game of paintball burns off over 9000 calories... It doesn't really, I made that part up. It is great exercise though and playing paintball in the snow is something not to be missed.
2. Paintballs don't taste very nice

Video courtesy of the PlayhouseTV YouTube channel
If you've had your fill of Christmas food and still find yourself snacking then fear not. Simply watch this video whenever you feel hungry and your cravings will vanish into thin air. You have to feel sorry for the poor bloke really - despite being none toxic, paintballs really aren't for eating and we don't recommend you give this stunt a try under any circumstances!
3. Nothing can save you from the bulge...

Video courtesy of Ben Neo's YouTube channel
Who ate all the mince pies? If you're not careful you might end up like this groom at his Stag do party playing a game of Capture the 'flab' - and unless you're a glutton for punishment, you probably don't want to be on the receiving end of that many paintballs.
Book yourself in for a game of paintball today by calling Delta Force Paintball on 0844 477 5115*