FEATURE ARTICLE
Paintball centre in Chorley wins centre of excellence award!
Last week it was revealed that our Chorley Paintball centre located on Wigan Lane, Chorley won the quarterly award for centre of excellence! The quarterly award, considered to be one of the most prestigious awards in the UK paintball industry, is presented to the leading Delta Force paintball centre every three months.
Quality assessments are carried out each week across all almost 32 Delta Force paintball centres in the UK and Ireland, with points awarded for excellence in various criteria, including equipment quality, centre cleanliness, facility development, health and safety, food hygiene and customer feedback. Additional points are allocated to centres that show exemplary performance in customer service and customer satisfaction.
There was tough competition leading up to the final result, with our popular paintball centre in Maidenhead – following close behind. The staff at our paintball centre in Chorley were thrilled with the result. The manager commented: "it is fantastic to see that all the hard work that goes in to providing a first class experience for customers has paid off. I think we must have gone the extra mile on this occassion as it's always hard to distinguish ourselves from the other centres as they work just as hard"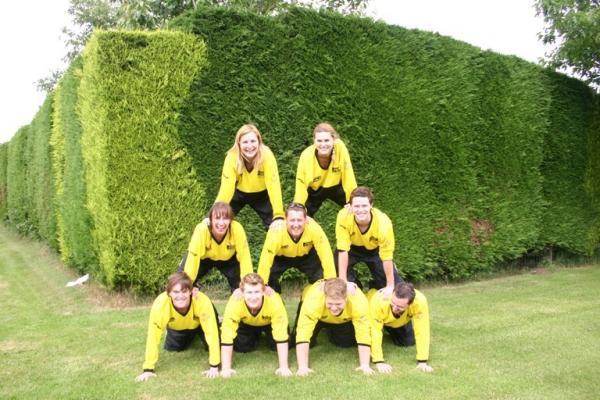 Our paintball centres are set in vast natural woodland and many have 6 or more impressive and popular game zones, including a Medieval Castle, Zombies' crypt with a 2 storey church complete with a bell tower. Our centres have played host to many visitors over the years, and is a favourite choice of paintball centre with many repeat visitors.
Aaron one of our manager's has many years experience in running paintball events, and this award is a well deserved credit to him and the dedicated marshalling personnel.
If you'd like to enquire about job vacancies at any of our national paintball centres, please send your details via our form here.