FEATURE ARTICLE
Weather update for paintball games in the UK
Despite the severe weather warnings that are often issued for the UK, Delta Force Paintball still operates games at our paintball centres all year round. All our UK paintball centres are based outdoors, and games continue rain, hail or shine! There's no better way to participate in a true paintball experience than with Delta Force Paintball in the natural environment.
Playing paintball outdoors also allows you to enjoy the beautiful British countryside and get exercise whilst have fun at the same time.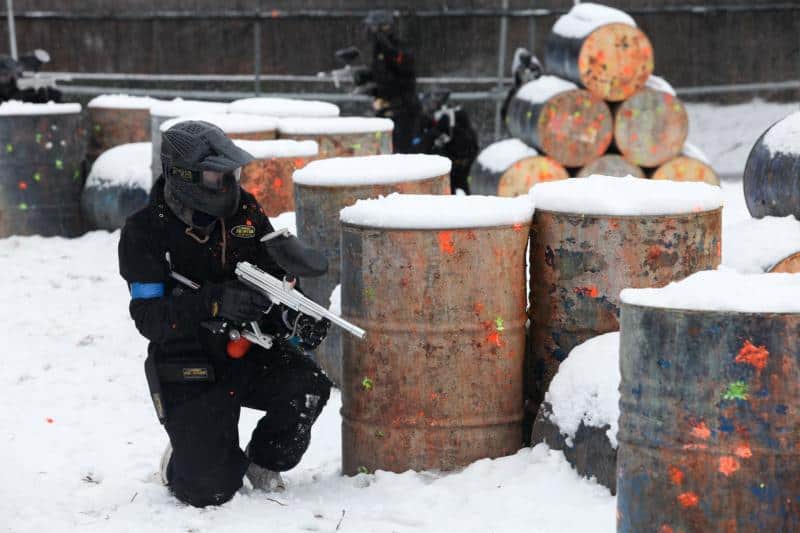 From time to time there are freak weather conditions that may disrupt your journey, so we recommend consulting your local authority regarding road closures that may affect your event. If you have any questions about your paintball event, please contact our booking office on 0844 477 5115*.