FEATURE ARTICLE
Use The Force At Space Warz
"If paintball didn't thrill you enough then. It will now."
For those of you like us that are giddy at the release of the new Star Wars: The Last Jedi trailer, we have something truly special to tell you. Anyone looking to experience an authentic intergalactic saga that cannot wait until the 15th December can take a deep Vader-like breath and join us in our epic battle of good verses evil at our Delta Force Space Warz game zone.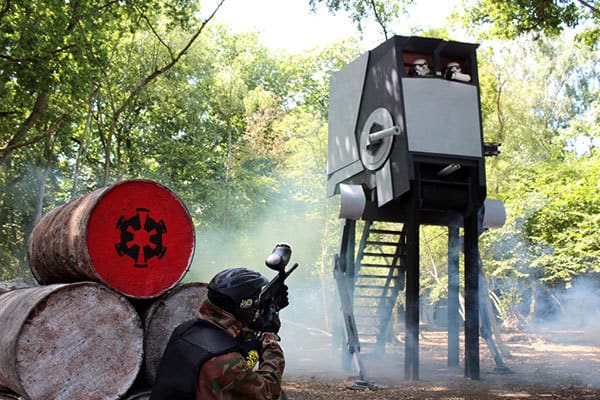 This iconic game zone at the Surrey Paintball Centre is where tyrannous Imperial forces have been crushing all civilization that rebel against their oppressive regime. As Rebel leader, you've succeeded in several attempts at slowing down their forces but now the time has come to end their command once and for all. The only way the Rebels can prevent their homes and lives from being destroyed is by seizing control of the enemy flags located deep in the forest, home to the seemingly impenetrable Imperial base that is crucial to winning the war.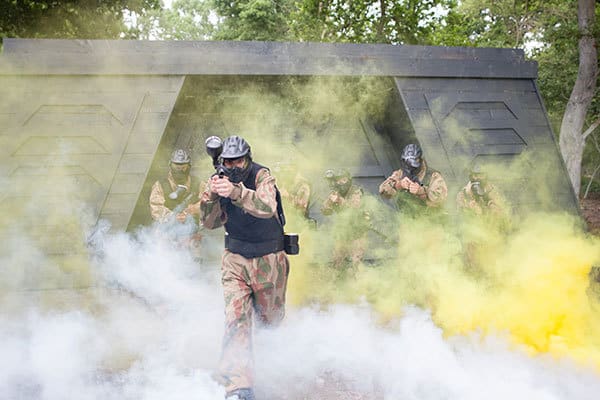 Seize hold of the enemy stronghold and send enemy forces into disarray. Our advice would be to gain control of the Imperial Shuttle, which allows total cover for you and your teammates to regroup and plan you're next move that could perhaps be vital to winning the war.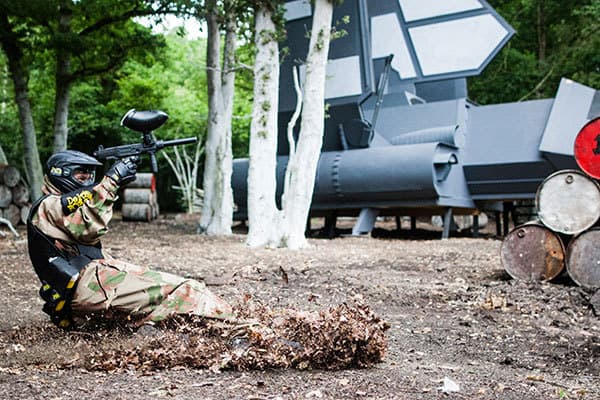 As the battle continues, you may think you're doing great kid, but don't get cocky. The place is sprawling with AT-ST walkers scouting the area for overzealous players out in the open. Use the high vantage points to help fend off enemies looking to steal back captured territories and take advantage of the outer edges of the field that offer the perfect cover for advancing attacks.
Remember to stock up on ammo. Paintballs can be bought as you go and often our centres have a selection of packages available on the day to ensure a great day out for everyone. So for those eager to immerse once again into the epic world of Star Wars better grab their tickets now as spaces for this are getting booked up fast!
For more information on booking our Space Warz game zone contact an event coordinator on 0844 477 5115* or use our online booking form.