FEATURE ARTICLE
Tracy Kiss reviews Delta Force Paintball
Tracy Kiss nails #couplegoals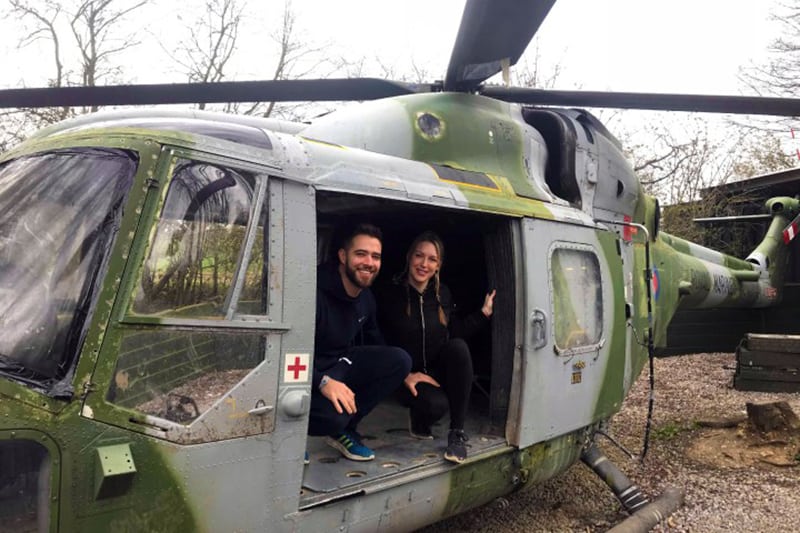 If you're looking for new ways to spend time with your significant other, why not spend a romantic day in the woods…playing paintball at Delta Force! Our paintball experience days are a great way to spend quality time and you really get to know who's got your back when you're in the firing line. Tracy Kiss, - Model, Personal Trainer and TV presenter recently joined us at Delta Force Paintball North West London along with her other half for a day of action-packed adventure.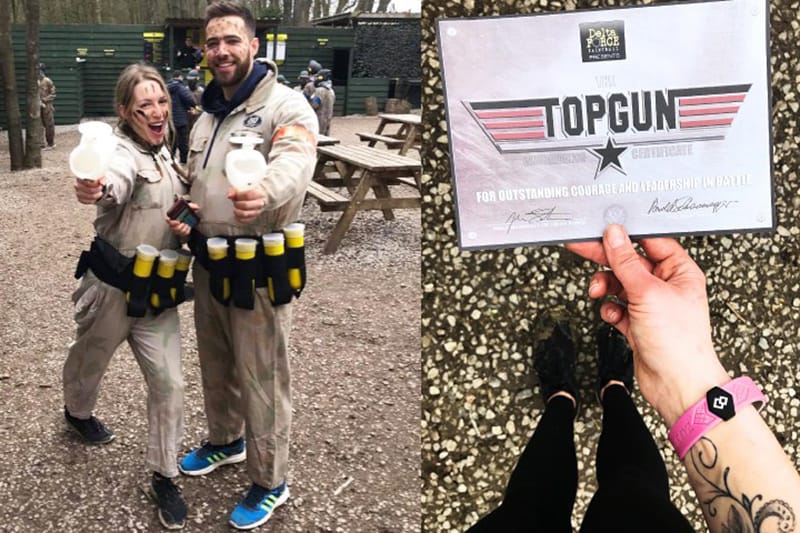 Tracy and her boyfriend teamed up with other brave warriors for a half-day session, and quickly assumed the role of a pro player decked out in full camo paintball equipment complete with face paint. During the session Tracy experienced first-hand our themed scenarios complete with replica helicopters, thatched village huts and two-storey castles.
Tracy experienced first hand what a day out at Delta Force provides players with – the opportunity to meet new people and create lasting bonds, boost confidence and foster a team spirit. What better way to spend quality time with your loved one than in the great outdoors taking on a new challenge together.
The Delta Force team were delighted to host the day out for Tracy and her boyfriend and hopes to entertain her crew next time at any one of our centres in the UK. To read the full review and to see photos from her day out, check out Tracy's mission report. If you're inspired to surprise your other half with a memorable date – call our friendly event coordinators today on 0844 477 5115* - we're available 24/7 to help you reach your couple goals!