FEATURE ARTICLE
The best Valentine's gift ever!
Show your adventurous nature this Valentines Day and book a full day adventure with your partner in crime at any one of 36 national Delta Force Paintball centres in the UK. Forget the pressure of booking a fancy restaurant or choosing a brand new outfit and get in touch with your wild side as you don our combat overalls, and complete the look with some camo face paint as you spend the day exploring our themed paintball game zones.
Our mission scenarios have been designed to ensure maximum enjoyment for all players. You'll be able to show off your sharp shooting skills as you pick off the enemy from the top of the two-storey fortress in Castle Wallenberg, or channel Lara Croft as you seize the sacred amulet hidden in the ancient pyramid in the Tomb Raider game zone.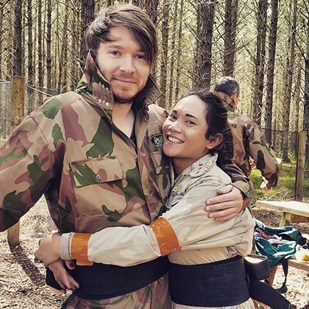 A day of paintball at Delta Force Paintball is also a way to test your communication skills with your partner as you battle it out for victory on Zombies' Crypt. Can you count on your other half to watch your back as you make a dash to seize control of the sacred crypt and eliminate the enemy? There's only one way to find out!
Forget speed dating and other dull events, paintballing is also a great way to get outside your comfort zone and meet new people. With paintball games held at our national centres all year round and hundreds of enthusiastic adrenaline-seekers congregating for a fun day out, there are plenty of opportunities to meet like-minded people.
To arrange a paintball gift voucher to give to the one you love on February 14th or to arrange a fun day out to meet a new group of mates, call us 24/7 on 0844 477 5115* or you can request a call back.