FEATURE ARTICLE
Summer holiday fun at Delta Force Paintball
With the prospect of keeping your children entertained over the summer holidays, there's no need for despair. Delta Force Paintball has entertaining the kids down pat. Our paintball parties are a great way for encouraging kids to exercise outside and spend quality time with friends and family. For children aged 8-10 years, Delta Force Paintball offers bespoke Mini Paintball parties at 10 leading paintball centers in the UK.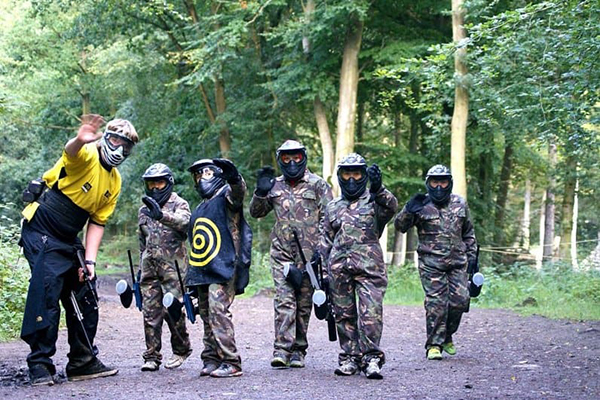 Mini Paintball events allow younger players the opportunity to join in the fun of paintball using specialty equipment such as smaller and lighter paintball guns, full head helmets, full body protective overalls and padded body armour. Our Mini Paintball parties run from 11am until approximately 2:30pm and are designed exclusively for players aged 8-10 years. Children get to experience all the fun of paintball in a safe and fun environment whilst being guided through the event by trained staff. Players make use of our themed mission scenarios as they get to experience 6 games during a half-day session - perfect for getting the kids off the couch and experiencing the great outdoors.
Our Mini Paintball packages are perfect for entertaining children all year round, and are especially popular during the summer holidays. Mini paintball packages are £29.99(1) per child and include protective equipment, semi-automatic mini paintball gun, 300 paintballs per child (all you need for the session) and full training and supervision by marshalling staff. For more information about our Mini Paintball events at Delta Force Paintball, please call us 24/7 on 0844 477 5115* or alternatively you can request a call back from a member of staff.