FEATURE ARTICLE
Paintballing with Delta Force this Easter holidays!
If you're at a loose end when it comes to planning activities for the Easter holidays, there's sure to be a Delta Force Paintball centre near you ready to provide an action-packed adventure for the whole family! With temperatures rising, it's the perfect time to invest in a dose of fun, fresh air and colour to break the daily routine. During the holiday season our network of UK paintballing centres are open 7 days a week for you to book in a day of action with friends and family. Our kids paintball parties are suitable for players aged 8 years and up, and are extremely popular over the holiday season.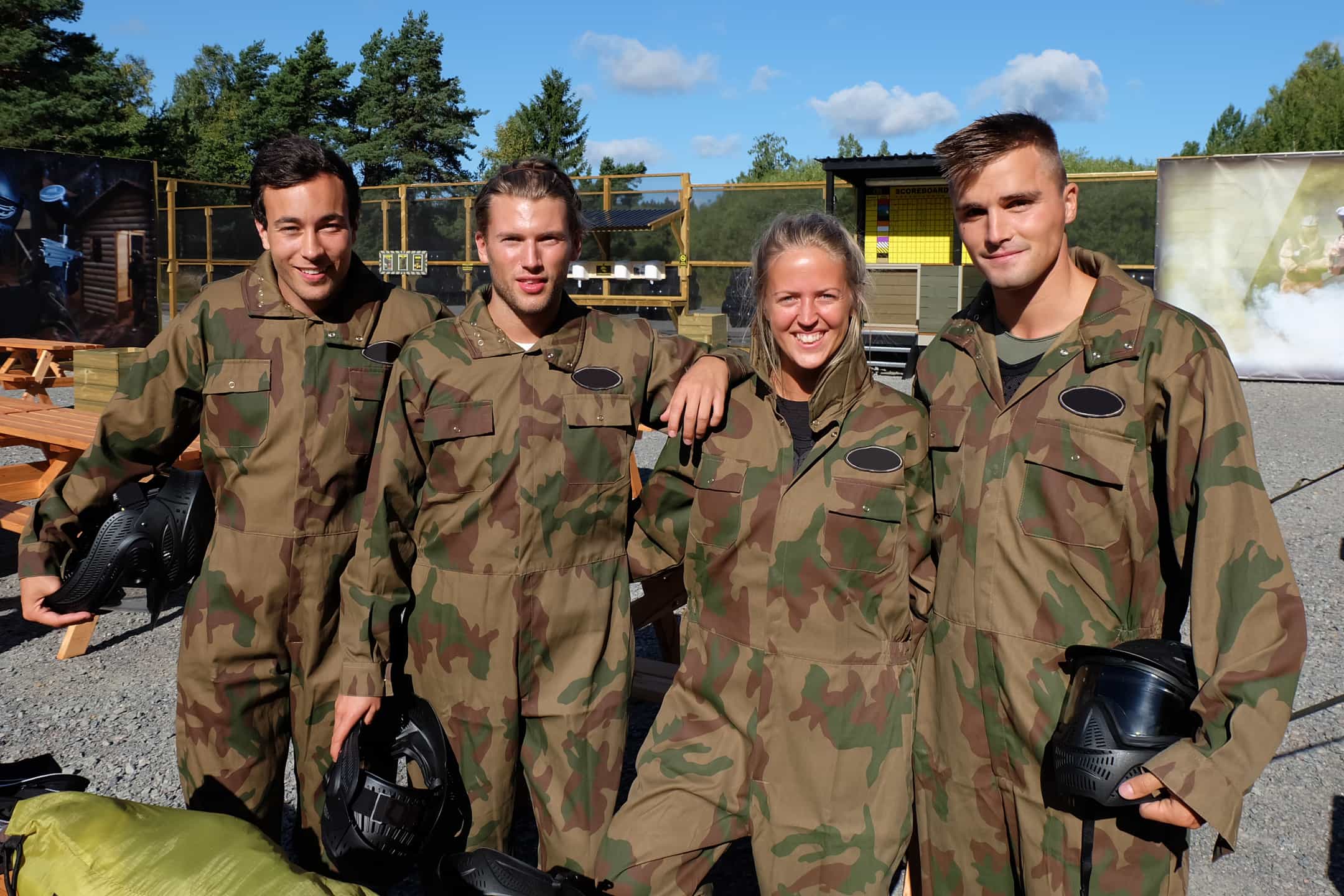 Full day paintball games are held across our network of 35 UK paintball centres for players aged 10 years where players take to our themed game zones kitted up in the latest paintball gear ready to become a hero. For those aged 8-10 years we offer a bespoke half-day paintballing event that allows youngsters to take part in all the fun of the sport but with lighter equipment and smaller paintballs. These Mini Paintball events for players aged 8-10 years are ideal for entertaining the kids and are available at 10 exclusive locations across the UK.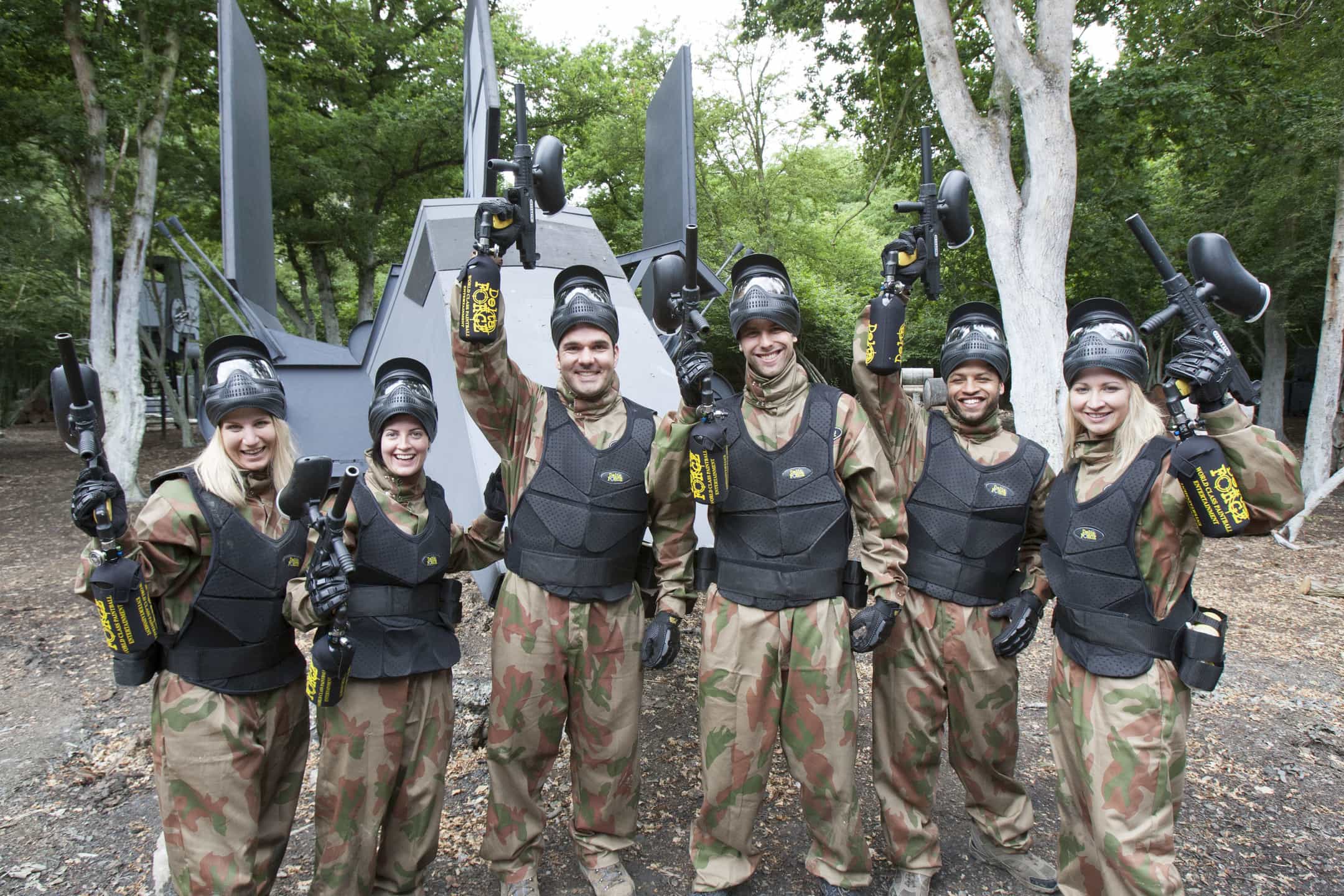 All national venues feature a wide selection of themed mission scenarios that are designed to maximise your enjoyment as you and your teammates become heroes for the day. Channel your inner Lara Croft as you take on Tomb Raider and claim the prized amulet hidden in the pyramid, or rally your troops to capture the dinosaur eggs hidden in the Raptor cage before the enemy gets to them.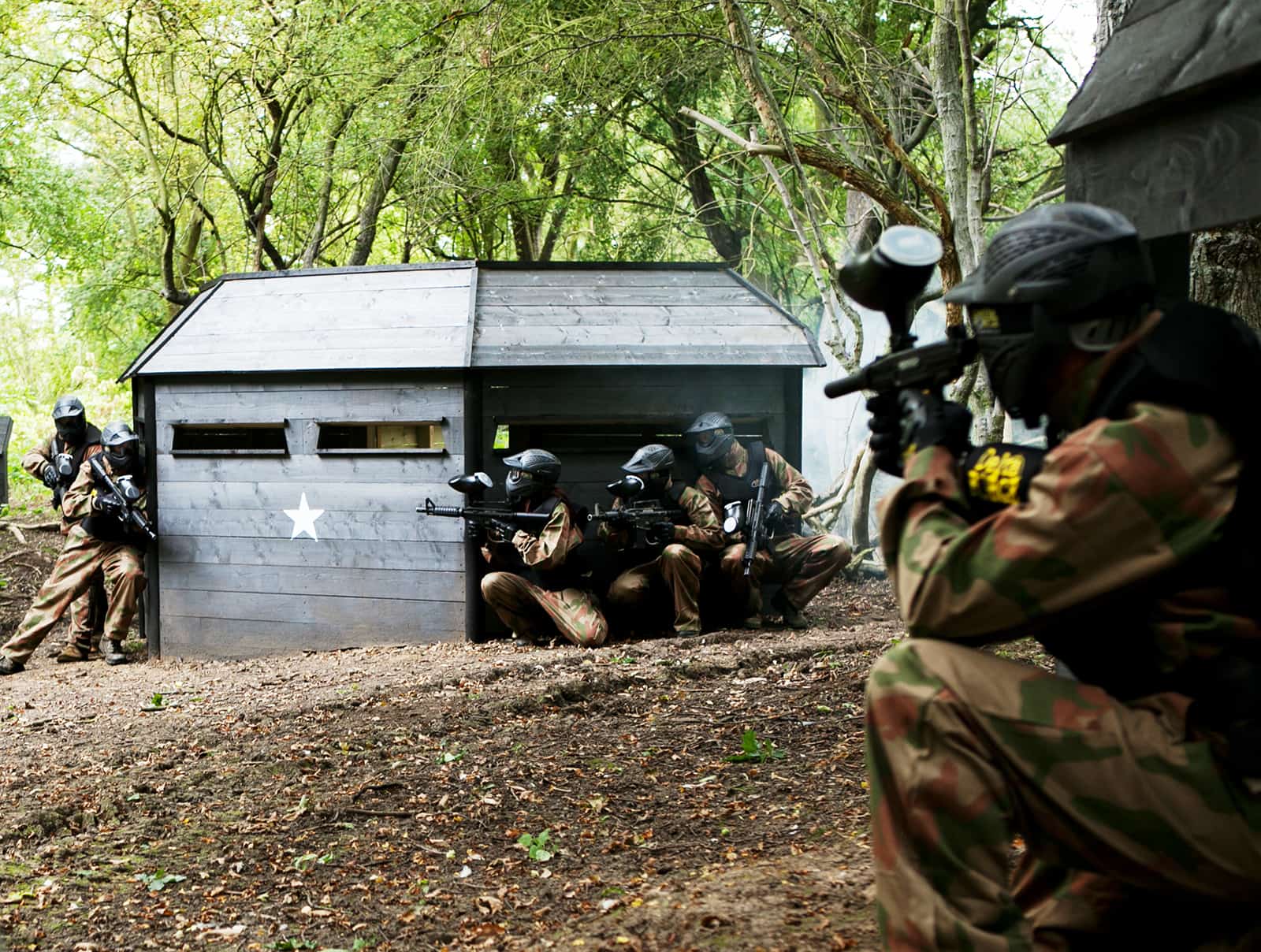 Parents or group organisers who are not partaking in our mission scenarios can hold the fort in our themed basecamp which provides open and undercover seating areas, WC's, free tea and coffee and an on-site shop that sells snacks and additional paintball gear such as paintballs and grenades. Check out some of the customer reviews here.
To find out more about our paintball centres near you and to book a day of adventure, contact a friendly event co-ordinator 24/7 on 0844 477 5115* or you can book online.