FEATURE ARTICLE
Moto cross riders play paintball in Southampton!
On Friday 17th August Delta Force played host to a number of moto cross riders at our paintball centre in Romsey, Southampton. The event saw the 2012 championship contenders compete against a team of journalists who regularly track their performance throughout the season, although the moto cross riders were equally split to ensure teams were fair.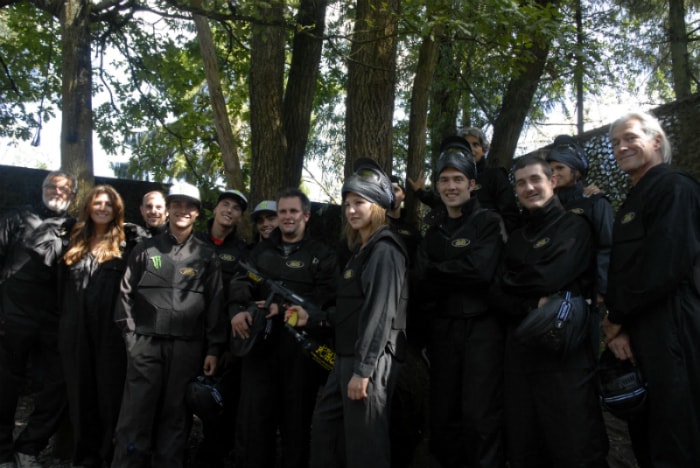 The event was held prior to the main event on Sunday where the British GP took place at Matterley Basin. The women's FIM race was won by Kiara Fontanesi, securing her status as World Champion for 2012. Other riders who attended on the day were Shaun Simpson, Matthew Leib and Tommy Searle. The group enjoyed an afternoon in the sun exploring our extensive game zones.
The paintball event proved to be a great day out for both the moto cross riders and press. Paintball events at Delta Force are a great way to strengthen bonds between colleagues and team mates. If you'd like to arrange a corporate paintball event, call our friendly booking office on 0844 477 5050.