FEATURE ARTICLE
Mini paintball now at the Kent paintball centre!
Delta Force has expanded mini paintball events to cater to young paintball fans in the Kent area. Delta Force offers this unique paintball experience tailored specifically to 8-10 year olds at our landmark paintball centre in Westerham, Kent, all year round.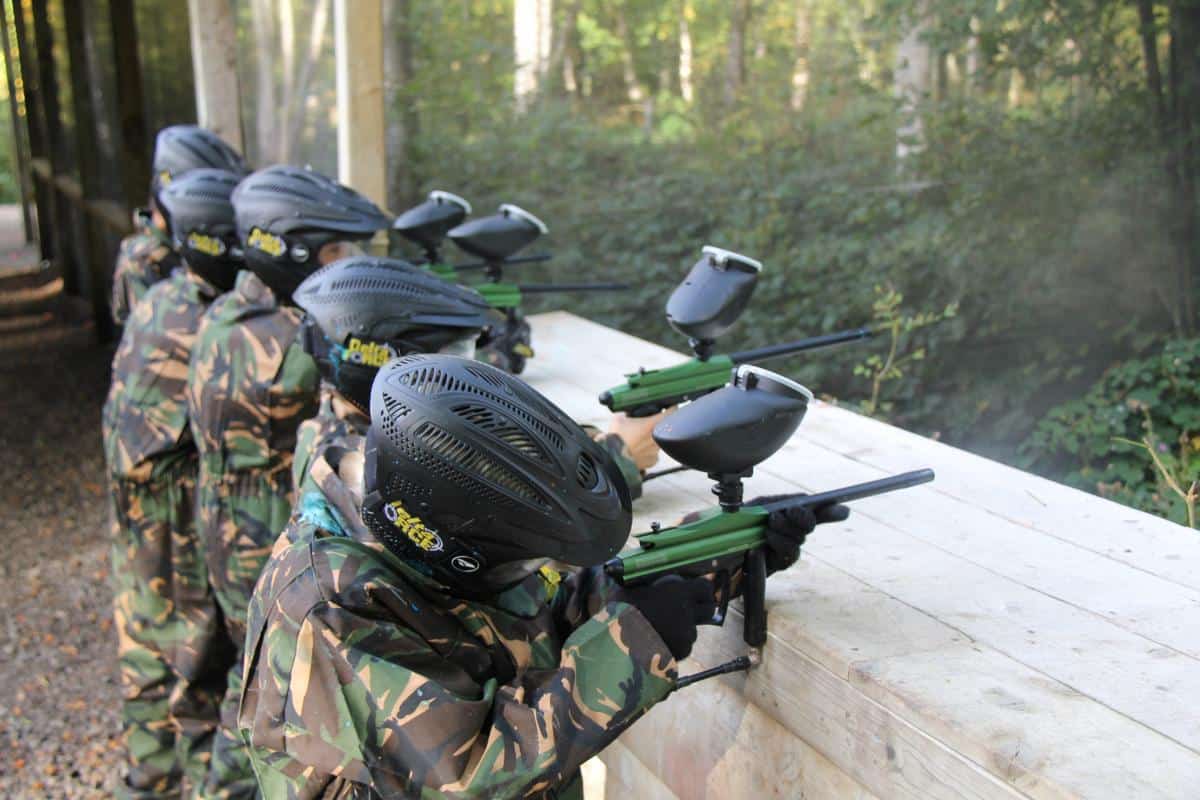 Mini paintball events allow young players to experience the exciting sport of paintball in a safe and fun environment and they take place over the course of an afternoon. Delta Force Paintball has been awarded a 5 star rating for health and safety by the UKPBA so you can be sure that your young warrior will receive full guidance and training during the activity and will return home buzzing with excitement.
Paintball parties are immensely popular, and Delta Force is pleased to offer this exclusive activity to budding paintball fanatics. The equipment used for mini paintball is smaller and lighter, which means paintball shots are less intense. The Kent paintball centre features brand new Hollywood style game zones such as London Bus, Tomb Raider and Gold Rush – our Gold Rush game zone is unique to the Kent centre so be sure to book your place! The Kent paintball centre runs mini paintball events with a minimum of 10 participants, but places are limited. Call our booking office now on 0844 477 5115*to check availability.