FEATURE ARTICLE
Manchester Derby decided early at Delta Force!
battle taking place involving these Premier League rivals - an action-packed paintball match!
MUTV, the official television channel for Manchester Utd, visited the Holmes Chapel Paintball Centre during the week to film a promotional piece for the upcoming tie. Four players in red, four players in blue; the outcome was a heated paint-fest that provided plenty of dramatic moments, worthy of any epic football game! On this day, it was the reds who were triumphant, scoring more hits and receiving fewer eliminations than their opposition. Yet unfortunately for home fans, the actual result on Tuesday night couldn't have been further from this...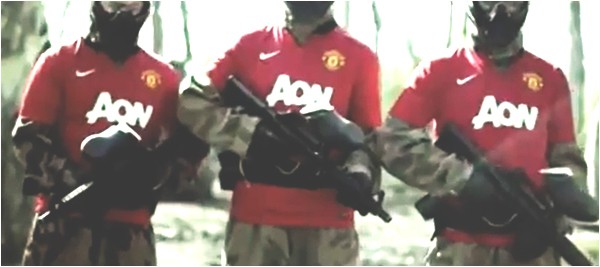 It's been a tough, transitional season for Moyes' men, with form in the both the league and cup competitions drawing criticism far and wide. An emphatic victory in the Champions League against Olympiakos however, which saw them overturn a two goal deficit, went some way to silence the critics - yet it wasn't enough to overcome the Sky Blues who, led by the ever-present Vincent Kompany, ran out 3-0 winners in a game that promised far more goals!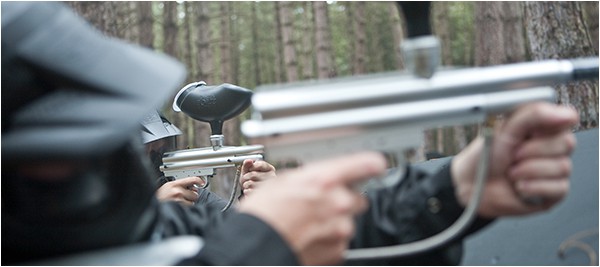 After the smoke had cleared and the last match was one, the MUTV crew made it clear that they thoroughly enjoyed their day at the Holmes Chapel Paintball Centre and remained hopeful that they will come back as a company and make a proper day of it. We look forward to welcoming them back, possibly with familiar faces from the first-team too!
Can you suggest any other rival teams who could settle some old scores with no-holds-barred paintballing duel? How about Rangers versus Celtic? Arsenal