FEATURE ARTICLE
Kent Paintballing – Perfect Activity for School Holidays
Kent Paintballing - Perfect Activity for School Holidays
Looking to keep your children entertained during school holidays? Tired of taking your children to the same old activities? Paintballing with
Delta Force in Orpington, Kent is the perfect answer – we host action-packed adventure outings for children as young as 10 years old.
We ask our troops to arrive at 9:15am for enlistment. It is at this point that all players will be kitted out in our full head protection goggles, body armour and full length combat suits. Once all players are ready for battle they will undergo a comprehensive safety brief – this is where we cover how to use the equipment, what the safety requirements are and how the day works. From here the fun begins – a day with Delta Force is packed full of 12 exciting games on six unique game scenarios. Delta Force
paintballing in Kent offers exciting game scenarios including WWII Bunker Attack with tanks, bridge crossings, deep trenches and fortified bunkers.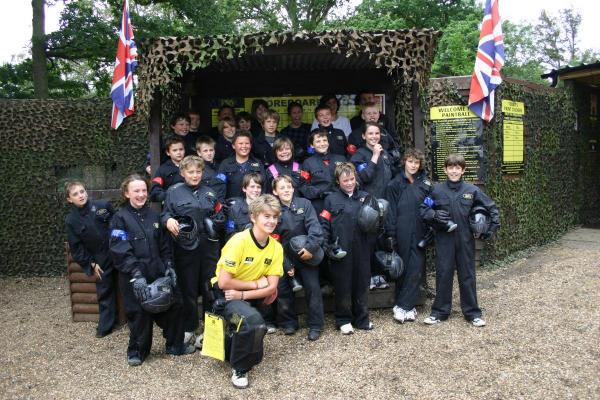 Delta Force is renowned for hosting
kids paintball activities –  for as little as £14.99 per person, children can receive entry for a full day of action, equipment hire and 100 paintballs. As a bonus for all Young Gunz bookings you can also purchase a tasty nine inch pizza for only £3.49 if you book it in advance. To organise your next outdoor activity, please call one of our friendly event coordinators on 0844 477 5115*
Bookmark/Search this post with