FEATURE ARTICLE
Hen paintball parties: the ultimate experience for girls!
If it's your best friend's wedding soon and you're helping to organise the hen party, make sure you arrange an event she's going to remember for the rest of her life - organise a hen paintball party! Delta Force Paintball has received a fantastic reputation for organising successful stag and hen paintball parties over the years. Our expert team will take care of everything for you and can even provide all inclusive packages to ensure your hen party goes without a hitch!
Game scenarios can also be tailored to you and your friends, so that the main people in your party become the focus. For example, if there's a president to be assassinated, you'll decide who the player is and who her guards will be! Or perhaps you and your friends want to get dressed up and play paintball in fancy dress? Well that's fine too! We've had groups of girls play in bridal wear before - as long as you're wearing our protective paintball goggles you're free to choose whatever outfit you feel is suitable!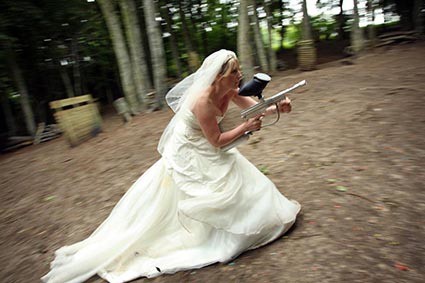 For those who might be a bit intimidated and think that paintballing hurts – Delta Force Paintball also offers mini paintball for hen parties at a number of selected centres across the UK. Our special, lightweight guns are much smaller compared to our standard paintball guns and use smaller paintballs which provide a softer impact when hit. Mini paintball is currently available at the following centres: Surrey, Kent, East London, North West London, Southampton, Birmingham, Coventry, Leeds and Cardiff. However, plans are in place to introduce mini paintball at all Delta Force Paintball centres across the UK.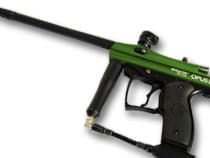 If you and your friends are concerned about health and safety precautions, you can relax in the knowledge that Delta Force Paintball had been awarded with a five star rating for outstanding health and safety standards by the UK Paintball Association (UKPBA). To book your hen paintball party at Delta Force or to find out what tailored packages we can offer your group, call 0844 477 5115*and speak to a member of the team who will be happy to help you.