FEATURE ARTICLE
Half term paintball activities at Delta Force!
Join in the fun at a Delta Force paintball centre near you during the half term holidays! We're running paintball events almost every day at each of our 26 national paintball centre in the UK, so we're bound to have space available if you're thinking of organising a last minute day out. Paintball parties at Delta Force are a great way to get your children off the couch and out getting exercise in the fresh air.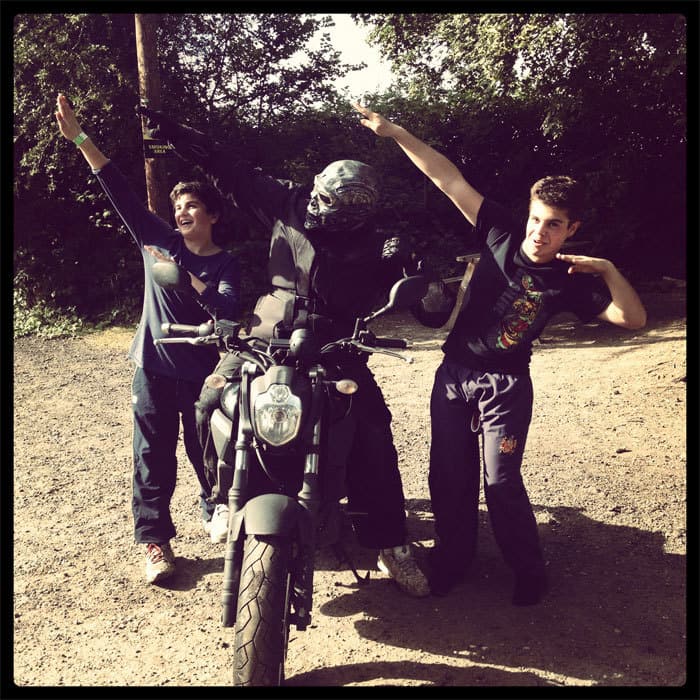 Paintball events run for a full day from 9:15am until approximately 4pm, and we provide a variety of game scenarios to keep your youngsters entertained. Our game zones are world class as we regularly invest in our facilities in order to provide customers with the ultimate paintball experience. We have double-decker London buses, two storey castles, haunted graveyards and our latest iconic field at our Coventry paintball centre incorporates downed landrovers in a miniature village complete with streets, shops, a hotel and an embassy. Every child loves a good game of cops and robbers and what better way than with a paintball gun and shooting your mates at one of our centres!
At Delta Force we take safety very seriously and we ensure that our paintball events are fun filled, yet also perfectly safe. We have strict safety guidelines that are explained to all participants prior to taking part and we carefully monitor the proceedings throughout the day in order to make your day as enjoyable as possible. Young players will also be covered from top to toe in protective equipment including full head goggles, padded body armour and coveralls with a padded collar. Once attending paintball event with us, your troops will return bursting with exciting stories and exhausted after stalking the Terminator all day. You're guaranteed a night off as they'll be in bed by 8pm!
If you would like to book a day of paintball action during half term, please call our booking office on 0844 477 5050 to arrange a booking.