FEATURE ARTICLE
Epic paintball battle: YouTubers vs. Fans!
Last week we reported that YouTube sensations Trent Owers and Alex Barnes were set to host a YouTubers vs. Fans paintball day at our Delta Force Surrey Centre in Cobham. Well guess what? It only went and happened!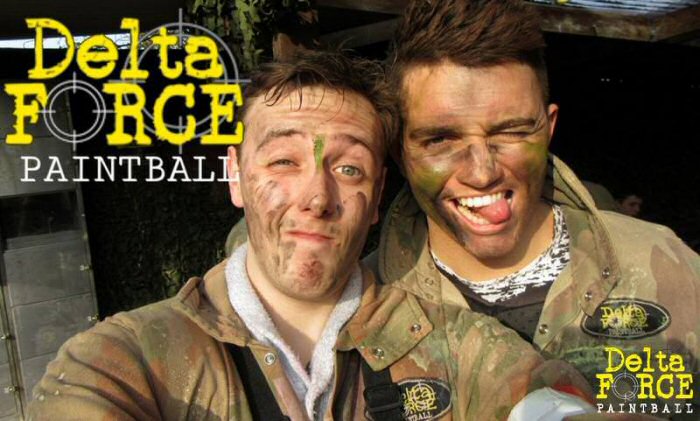 Congratulations to @RyDaws, @KimmoWang, @gaylover88 and @James_Paton_, who all got to spend the entire day paintballing and partying with their digital heroes last Saturday. If that wasn't enough, the guys were also joined by bombshells @LaurenIMoss and Lia Hativiz (of London Dungeon and Joel & Lia YouTube fame respectively)!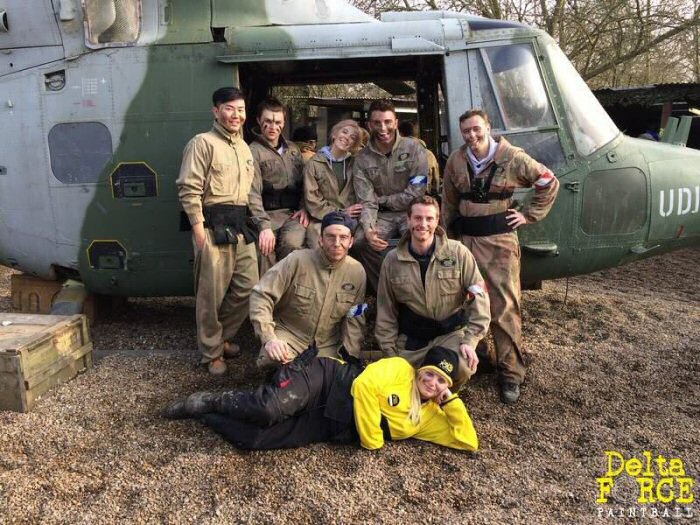 Want to see how they fared as they battled through Delta Force's Hollywood-inspired movie set game zones? Check out Alex's awesome video below!
Do you want to be the next VIP through our gates?
Over the years we've welcomed several high profile names to our paintball centres. From Wayne Rooney and Rio Ferdinand to Cara Delevingne and Michelle Rodriguez, you just never know who you're going to bump into when you visit your local paintball centre!
Ready to book? Great! Simply call our friendly event coordinators on 0844 477 5115*. Our phone lines are open 24/7. Alternatively you can contact us to request a callback at a more convenient time. We look forward to seeing you soon!