FEATURE ARTICLE
Delta Force Paintball Welcomes Back England Football Legend John Terry
Delta Force Paintball Effingham, in London's South West, welcomed back John Terry for another epic game day over the weekend. We have lost count of how many times JT has let off a bit of steam at one of our centres, but it is always a pleasure having him.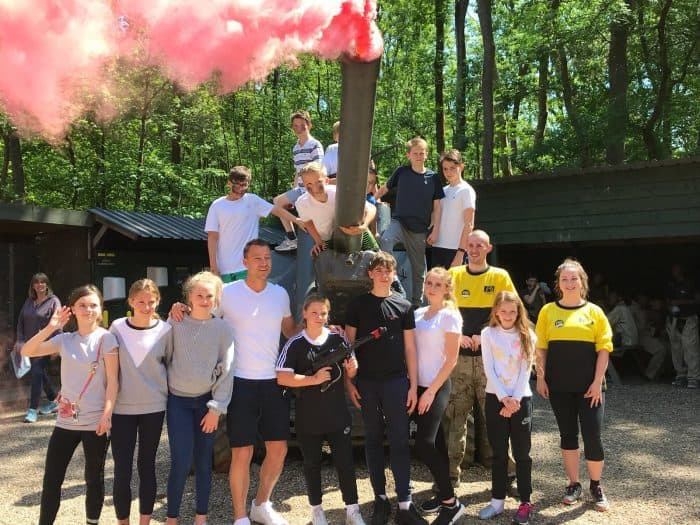 And what a crucial time in the season to enjoy a day of paintball action. In the lead up to Aston Villa's Promotion Play-off Final, Terry looked relaxed and was happy to interact with the surprised players booked in on the day. There were smiles all round when the kids came face to face with one of their heroes, creating memories that will stay with them forever.
Delta Force has long been the paintball provider of choice for celebrities around the world. We have hosted many Premier League players and teams including Liverpool, Manchester United, Arsenal, Chelsea; Formula 1 superstars Jenson Button and Lewis Hamilton; not to mention the man Usain Bolt who has also returned for multiple visits to Delta Force. With superior customer service, facilities, equipment and game zones, it is no wonder Delta Force Paintball is the number 1 choice for celebrities.
Give our Event Coordinators a call and book in your next paintball adventure at Delta Force. You will never know who you might bump into.
Call us 24/7 on 0844 477 5115*