FEATURE ARTICLE
Delta Force Paintball in Sheffield – three awesome centres to explore!
Delta Force Paintball has three awesome paintball centres near Sheffield to choose from; based in nearby Staffordshire, Nottinghamshire and Leeds. Paintball fanatics in Sheffield are completely spoilt for choice!
Our Staffordshire paintball centre can be found in Lichfield and even though it's one of our smaller centres, it packs a big punch with an exciting selection of movie themed game zones for customers to enjoy, including: Chemical Alley, Mad Murphy's Jungle Attack, A Bridge Too Far, Afghan Fort, The Haunted Graveyard and Viet Cong Village.
The second Delta Force centre near Sheffield is the Nottingham paintball centre which is situated in dense woodland. Although it's the closest venue to the motorway (with its own private entrance just off Junction 24 of the M1), you'll feel like you're a million miles away! It also offers a fantastic range of thrilling game zones for guests to enjoy, from Castle Wallenberg and The Haunted Graveyard to Tomb Raider. Each paintball game zone features some epic film-like type props, including a two storey castle, a giant stone pyramid, a derelict church and lots of creepy looking tombstones. Delta Force Paintball Nottingham also has a fun selection of paintball pyrotechnics for players to use, including smoke / paint grenades and MK5 Thunderflashes!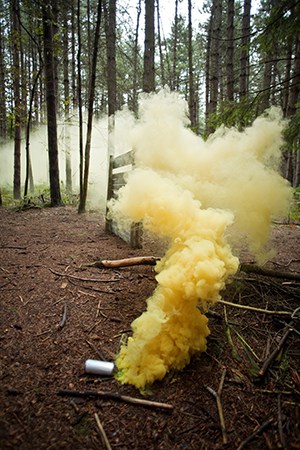 The final Delta Force Paintball Sheffield option is our the Leeds paintball centre located close to city of Wakefield. Key features at this leading paintball centre include an impressive 80 foot long Russian Rocket (and still attached to its original Cold War era Soviet launch vehicle) and a number of original, bright red double decker London buses! The centre also offers customers' exclusive mini paintball events for children aged 8-10. These new and exciting games use smaller, light-weight paintball guns with smaller paintballs, resulting in a much softer impact when hit. Consequently, mini paintball has proved to be a popular choice amongst our younger players and also makes a great birthday party!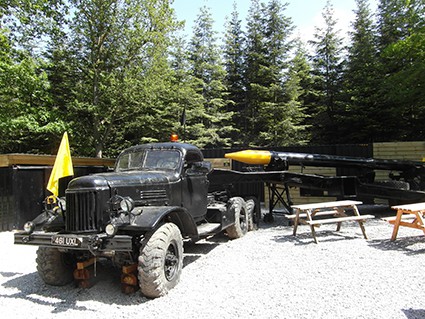 For more information about paintballing in Sheffield with Delta Force or to book your paintball event with us, call 0844 477 5115*and speak to a member of the team who will be happy to help.