FEATURE ARTICLE
Delta Force Paintball Newcastle – new centre opens!
Why aye man! A brand new Delta Force Paintball centre has just opened in the Geordie heartland – and it's been going down an absolute storm with paintball gun owners and novice players alike. We've only had one weekend at the new woodland so far – but my word players are loving it! The favourite game zone so far seems to be the spooky Zombies' Crypt.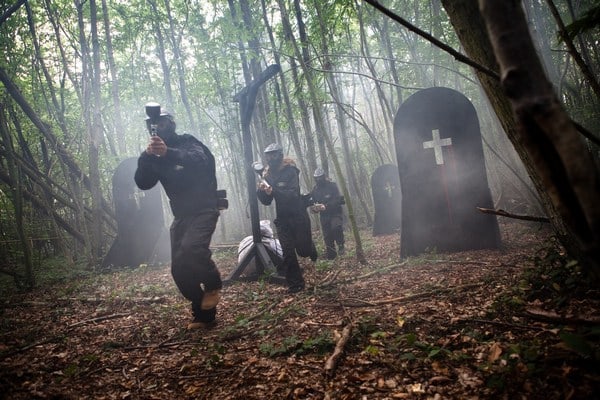 The new paintball centre is just up the road from the old Delta Force Paintball centre in Cramlington. The reason we've moved is that our old woodland is slated for development as an open-cast coal mine. But we're delighted with our new forest – the lush forest provides a great setting for six brand new game zones.
And if you've been looking for a place that provides paintballing for kids, then look no further, we specialize in providing events for youngsters that are both outrageously good fun as well as 100% safe and well managed. In fact over the years we've hosted parties for literally millions of children including the 14th birthday parties of both Prince Harry and Prince William!
We use only the highest quality biodegradable paintballs in the wood, and we rotate playing fields so as to maintain its ecological integrity.
Paintball Newcastle – we've got it covered! Come on down and check it out.