FEATURE ARTICLE
Delta Force Paintball Manchester: Be mad for it!
Are you looking for fun and exciting things to do during a visit to Manchester? Luckily for you Delta Force Paintball has two action packed Manchester Paintball Centres.
The Manchester Paintball Centre is located near Eccles and the South Manchester Paintball Centre is located near Holmes Chapel. Both centres have their merits and sit near to the extraordinary landmarks and attractions that Manchester has to offer. Below is a rough guide to help you decide what to do once you've had your fun in the Manchester Paintball game zones!
Football comes to the Manchester Paintball Centres
If football is your thing, the Manchester Paintball Centres are often used by Manchester United football club and Manchester City football club. The Old Trafford stadium was once nicknamed the 'theatre of dreams' by Sir Bobby Charlton. Once you see the stunning Archibald Leitch architecture you will see why. Also did you know that Manchester is actually credited with creating the original Football League - the predecessor to the premiership? You do now.
The South Manchester Paintball Centre includes six varied game zones. From the spooky Haunted Graveyard to the fast and frantic Chemical Alley game zone. The South Manchester Paintball Centre also features a genuine WWII Bofors anti air craft gun for all your photos and selfie needs. If you're looking for an amazing day out with some captivating football history, then the Delta Force South Manchester Paintball centre is the place for you.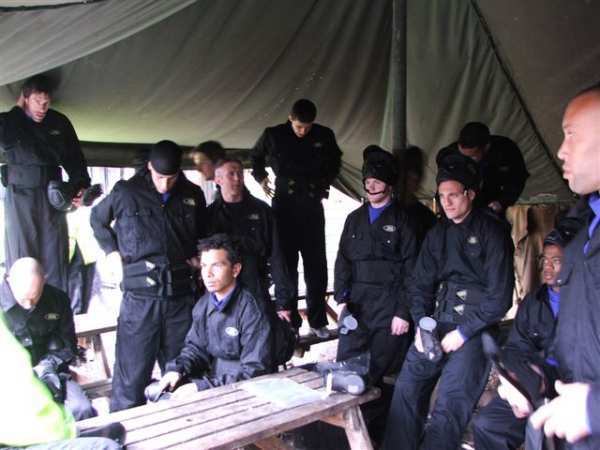 Manchester Paintball Centre (North)
Located in Eccles - which is unsurprisingly rich in Eccles cake history. The actual identity of the Eccles Cake inventor is unknown, but James Birch was the first to actually sell them on a commercial basis. The Manchester Paintball Centre is also a short drive from The University of Manchester - well known for 'The Manchester baby' which was the world's first programmable computer. It is also the place where Ernest Rutherford first split the atom. This centre also enjoys regular visits from premiership football stars, so be sure to check it out!
The Manchester Paintball Centre consist of six explosive game zones. It also has a 100ft replica of the Berlin wall that really has to be seen in person!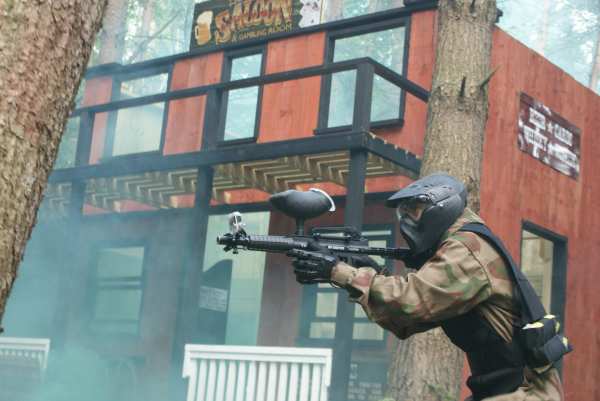 Manchester night life
The Manchester night life scene is very much alive, with a great selection of pubs, bars and clubs. In fact the Manchester club scene is one of the best in the U.K. Definitely an ideal place to spend your stag do, hen party or birthday in. Why not arrange your stag do or hen party at one of our Delta Force Paintball Centres in Manchester?
Go on, treat yourself
Interested in visiting this vibrant and culturally rich city? Why not give us a call now on 0844 477 5115* and book yourself in for a game of Manchester paintball? You won't regret it.