FEATURE ARTICLE
Delta Force Paintball fundraising
Delta Force Paintball regularly supports charities and fundraising organisations throughout the UK. We are currently working closely with the PTA UK to support schools with their ongoing fundraising efforts. If you'd like more information on how Delta Force Paintball can support your school, please click here. Delta Force Paintball also supports the charity 'Help for Heroes' - providing financial help for our injured troops. Many of our personnel have a military background and we are extremely keen to support those who have been injured in the service of their country. Charity collection tins are located in the shops at paintball centres – clients are welcome to deposit any unwanted change. With so many players visiting our facilities each month, even small donations soon start to add-up.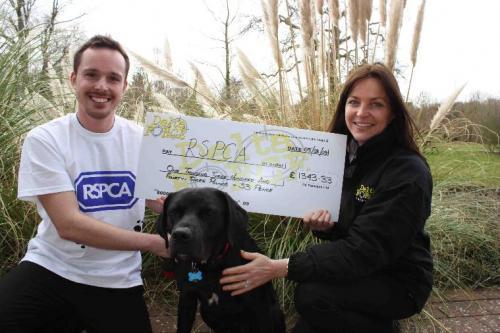 We often run campaigns to help raise funds to donate to charities and with the generous support of our clients, we raised £1343.33 for the RSPCA and £8244.20 (presented in two cheques, one for £5159.95 and the other for £3084.25) for the Normandy Veterans Association.
The funds raised for the Veterans Association helped to send approximately 500 surviving WWII veterans back Normandy to commemorate the 65th Anniversary of their heroic landings on the beaches of Northern France. We are forever grateful for the sacrifices made by these ladies and gentleman, and so too are our amazing clients - who helped us to raise more than £8,000 in just a few weeks! Thank you all so much.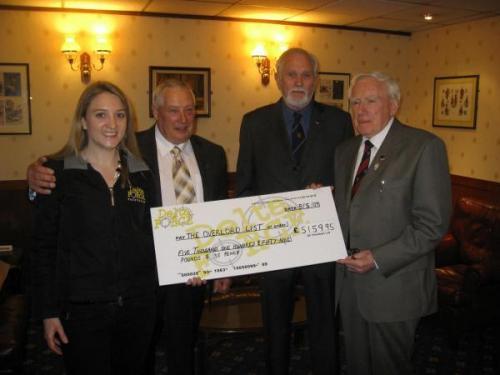 Pictured above is a Delta Force Paintball representative presenting the first of our cheques to Captain Peter Hodge, Honorary Chairman of the Normandy Veterans Association, at a ceremony in London. Delta Force Paintball is delighted to be able to put something back into the communities it serves, and welcomes enquiries from charities seeking to raise funds.
In previous years we have supported numerous worthy causes, including the building of a school in Malawi (named after us 'The Delta Palms School').