FEATURE ARTICLE
Delta Force Paintball featured in the Mirror.co.uk
The Mirror.co.uk recently published an article titled Real-life Call of Duty: Paintball is now the fastest growing sport in Europe. Written by Lee Harpin, the article talks about the rapid growth of UK paintball since being introduced from America in the 1980s.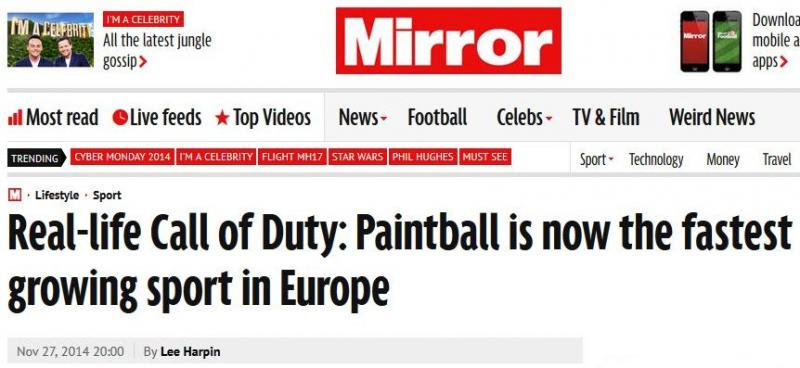 Lee's son James Harpin, 15, came down to our Hemel Hempstead paintball centre with some friends for a game of paintball to celebrate his birthday. Joined by his Dad, the group played five games, including capture the flag. After the conclusion of the games one of Lee's friends, Jared, won our baller of the day award, to which he said: "I expected the award as I am the best at most things I do".
Guests often choose Delta Force paintball when juggling birthday party ideas - with kids as young as 8 years old visiting our paintball centres with their birthday cakes and eager friends in tow. If you want to find out more about paintball for birthdays or kids parties with Delta Force, please visit our kids birthday party page.
With positive comments like "It was a sick day" and "..it was great day and I recommend people to try it out" it's clear that James and his friends had a great time at Delta Force. If you and your friends or family want to experience a game of paintball for yourself, don't hesitate to contact us 24 hours a day, 7 days a week on0844 477 5115*. We look forward to seeing you.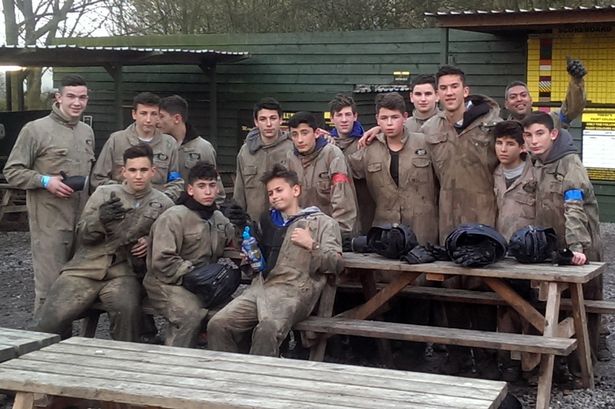 Click the following link to read the original article on the Mirror.co.uk website: Real-life Call of Duty: Paintball is now the fastest growing sport in Europe